conversación / conversation (2019)
In my exhibition conversación / conversation I was able to realize my idea of creating a dialogue between languages, cultures and landscapes – without using the strategies of appropriation art. My wall installation was built according to the principle of sequence and repetition. The work group "Insects" signifies a break, yet it is closely related in content to the text of Shitao and other ancient Chinese texts and paintings of the Tang Dynasty.
The two murals (400 x 600 m), conceived and executed only for the duration of the exhibition and on site, correspond with these series and constitute a self-referential dialogue.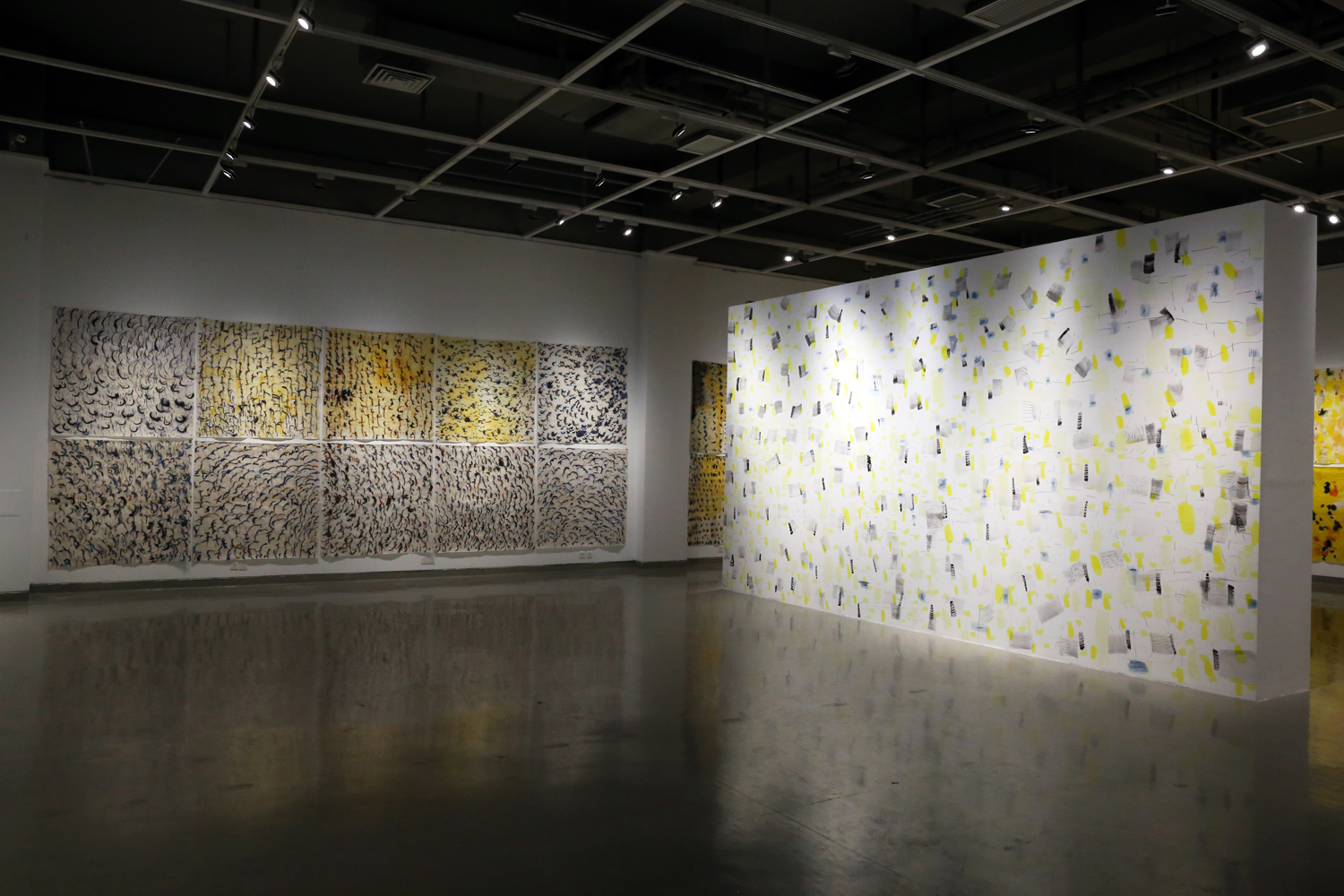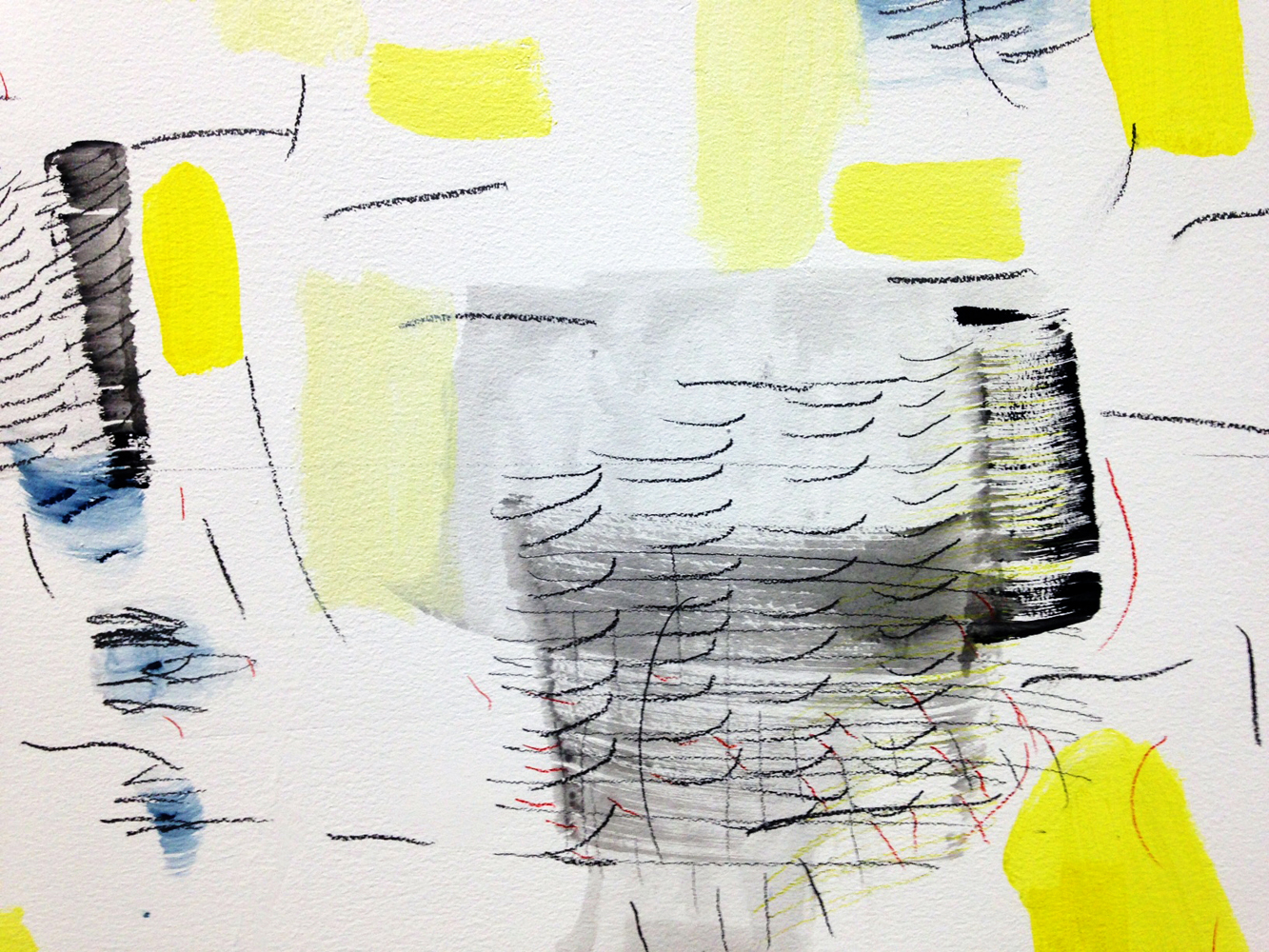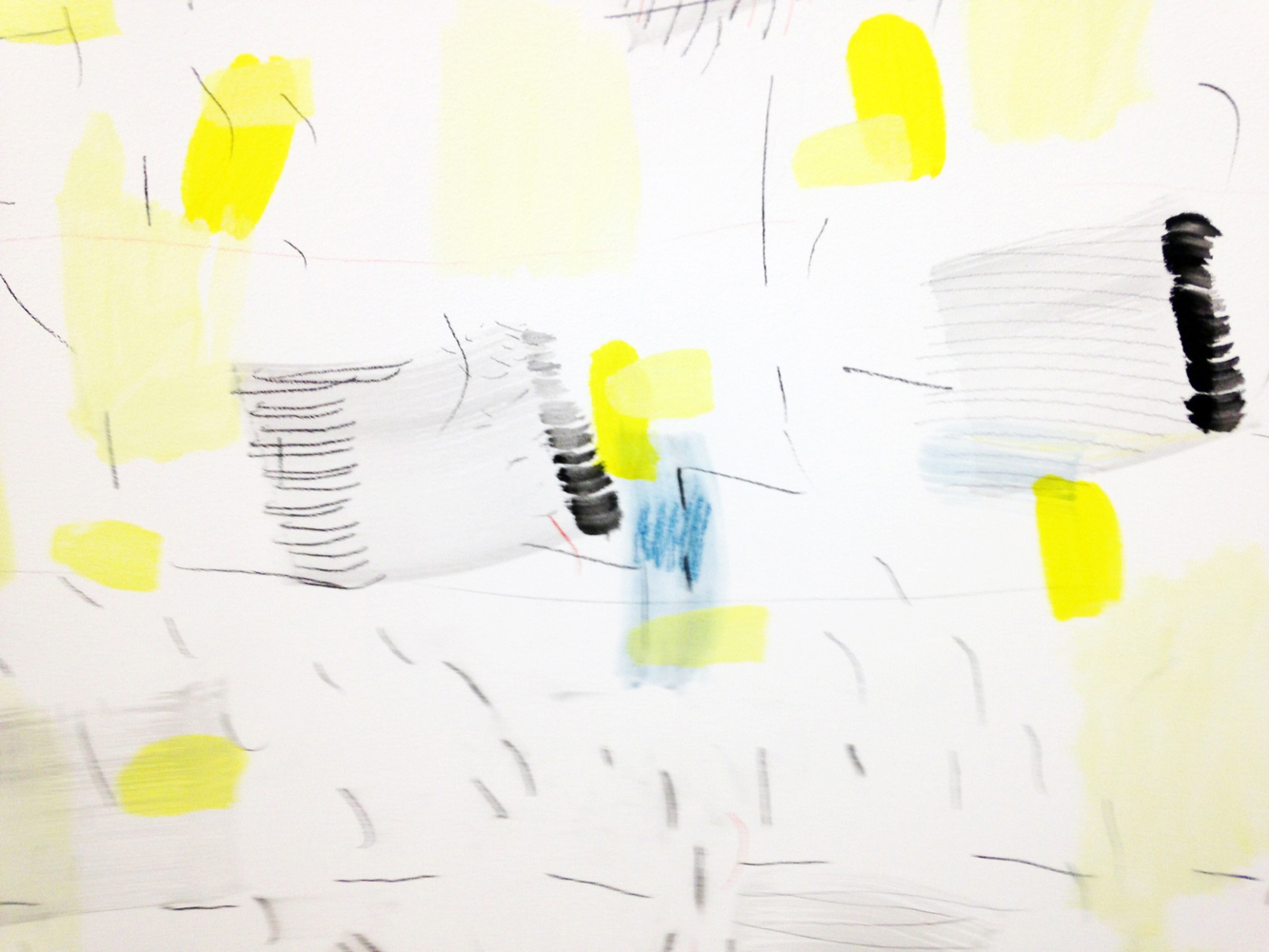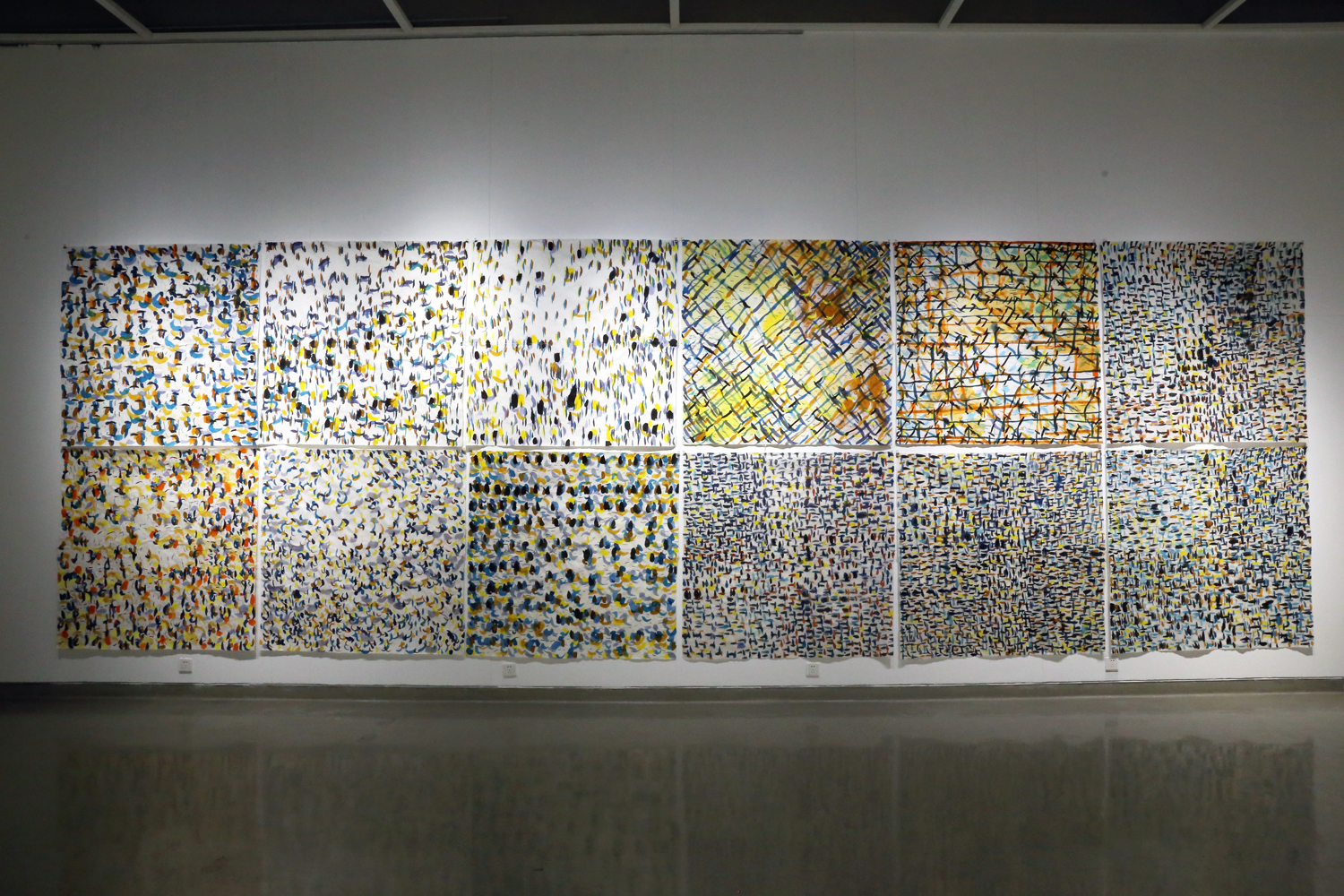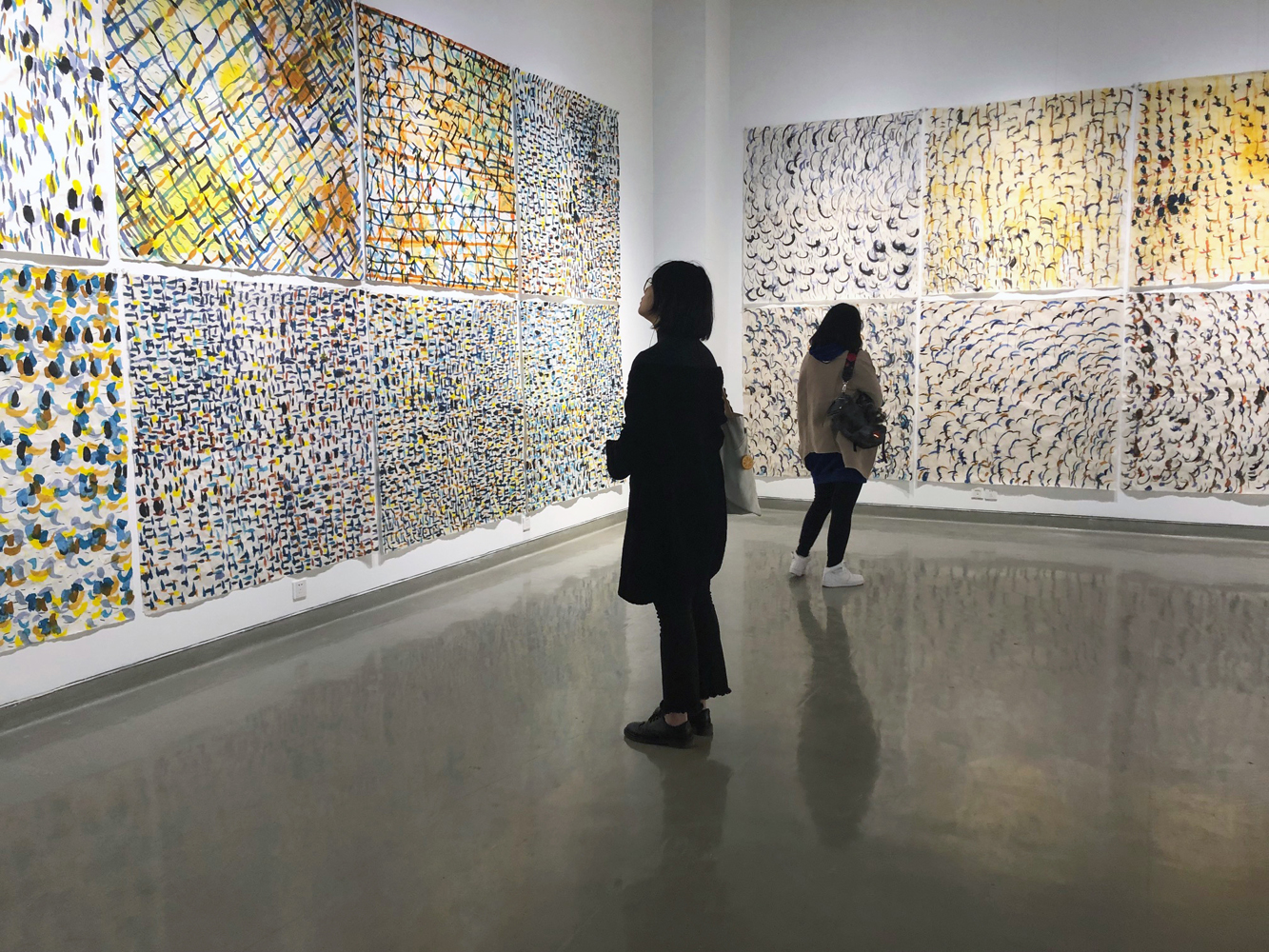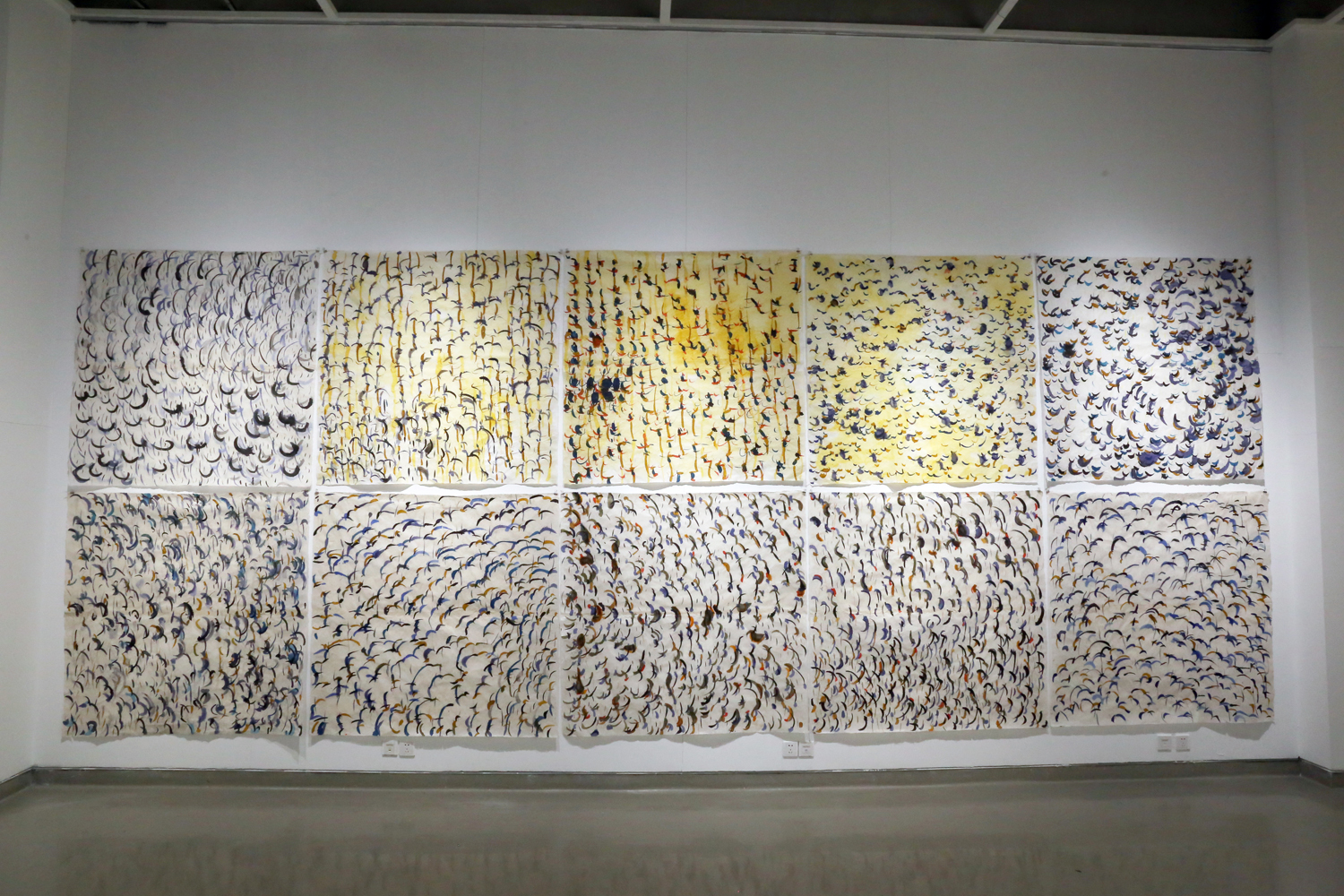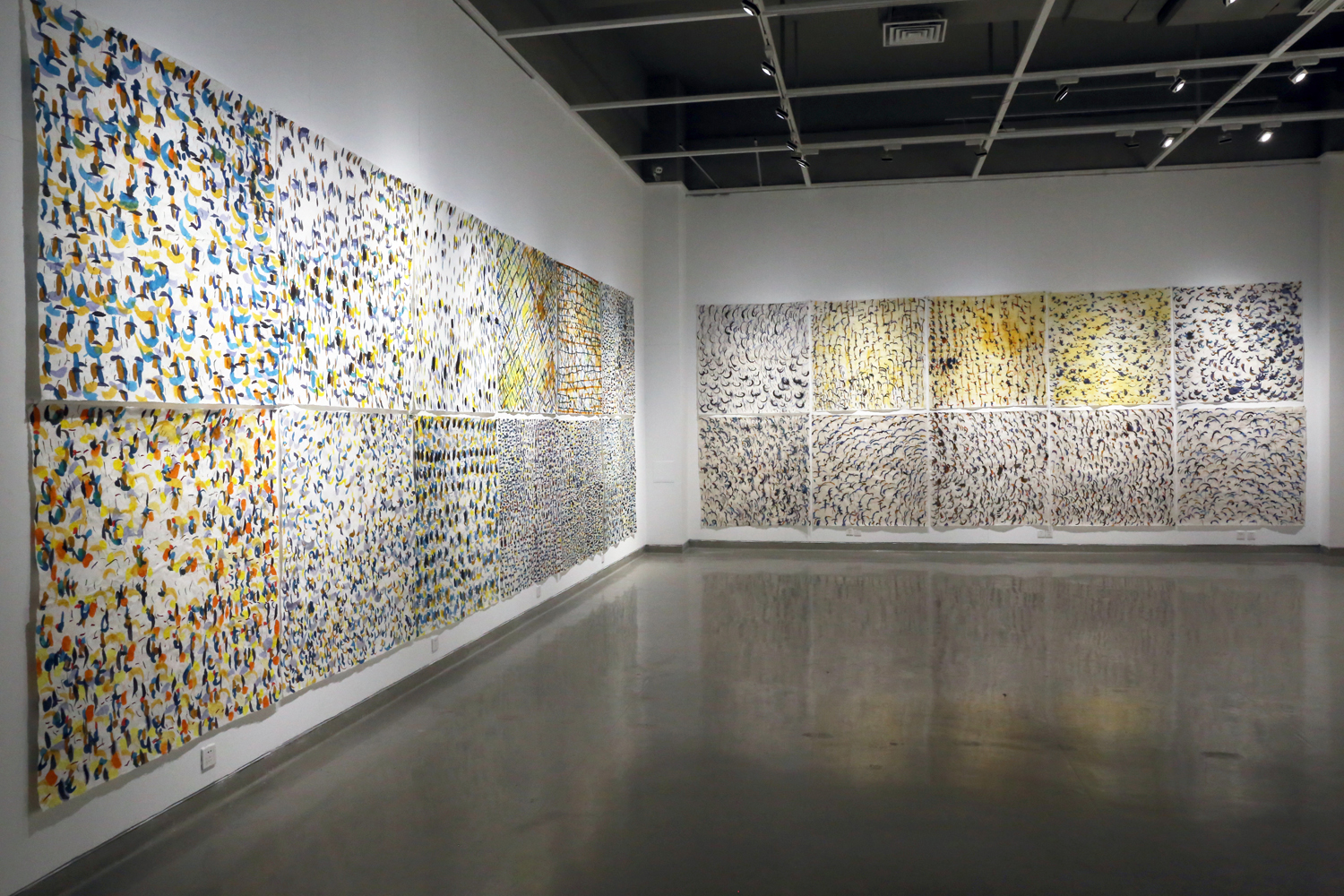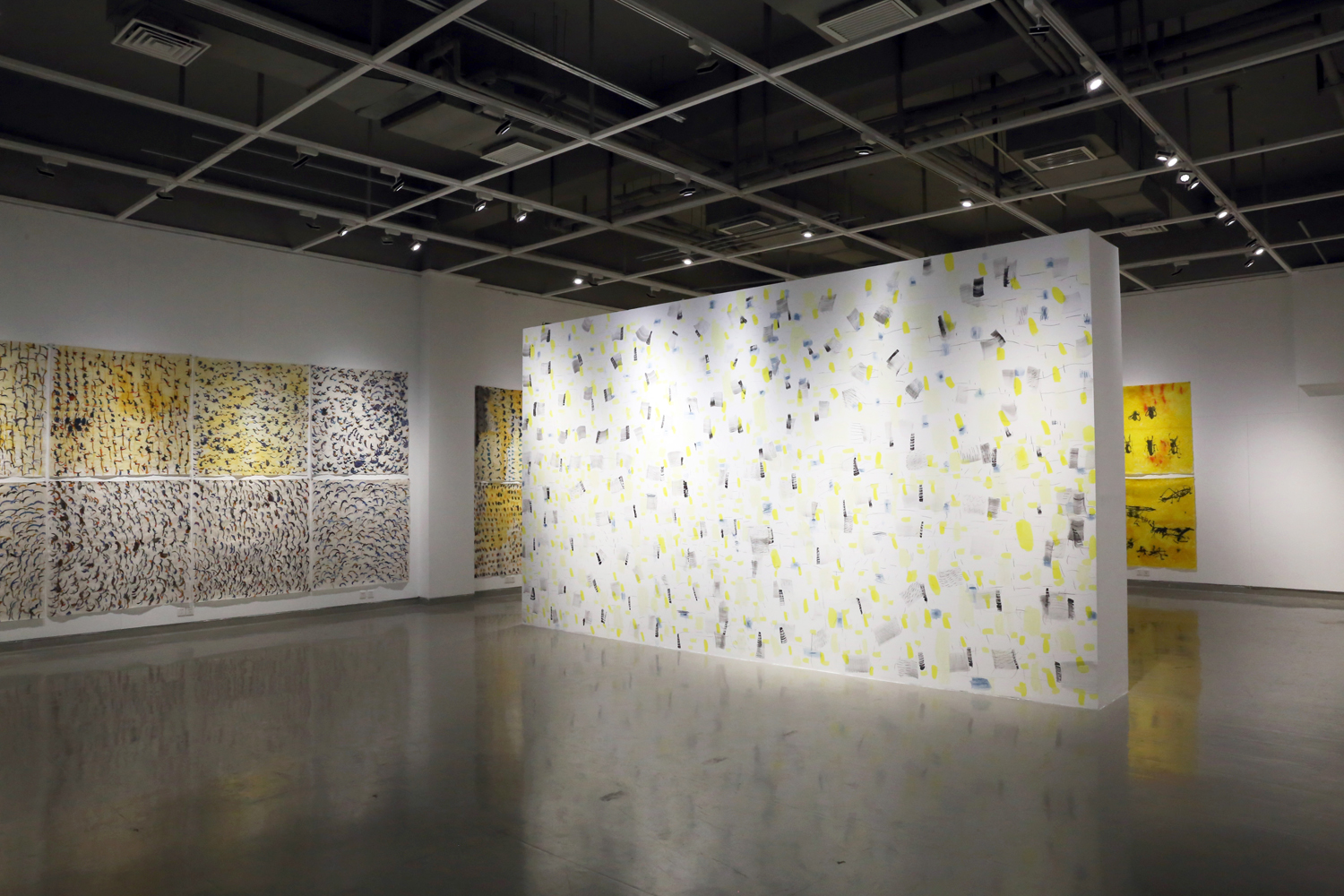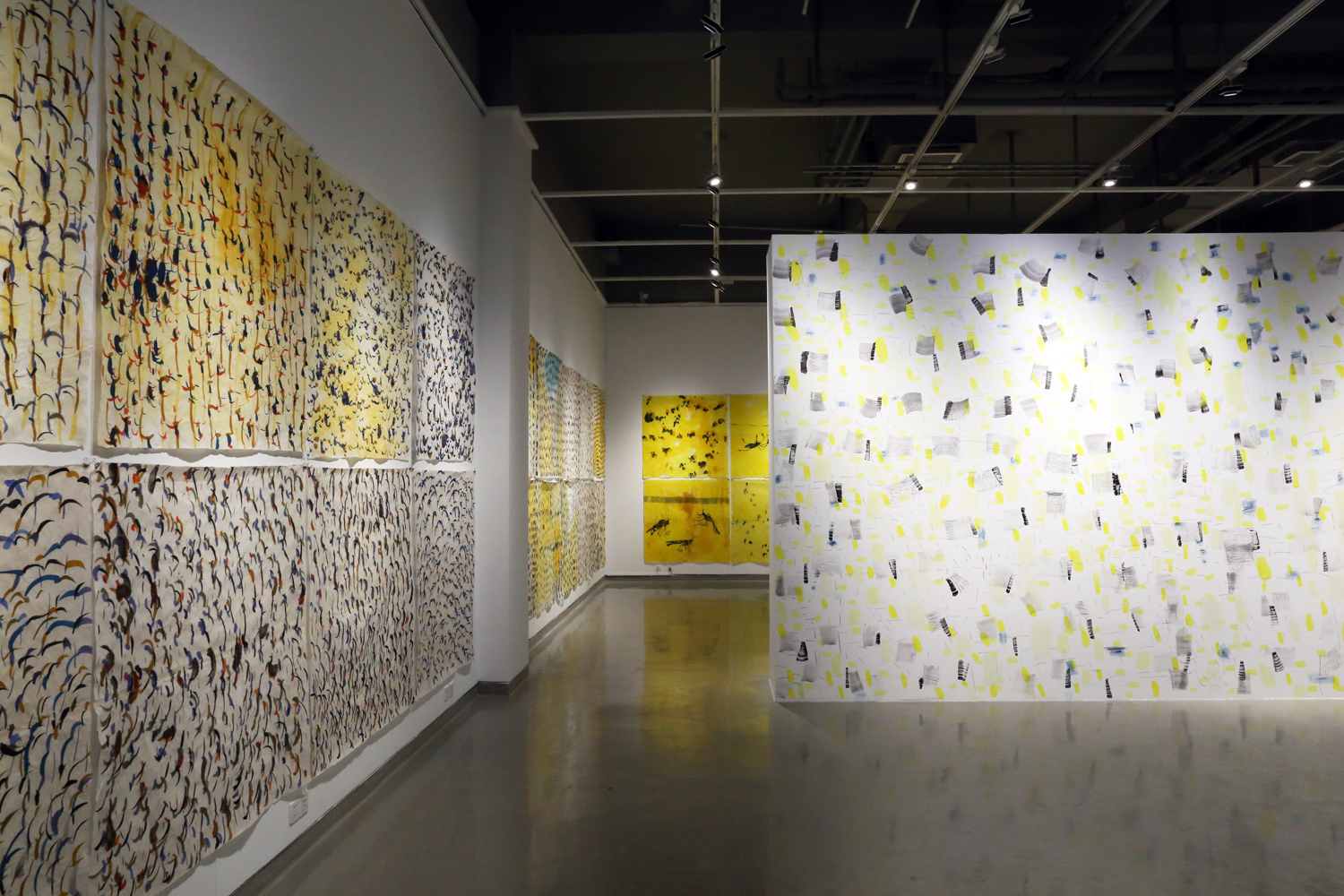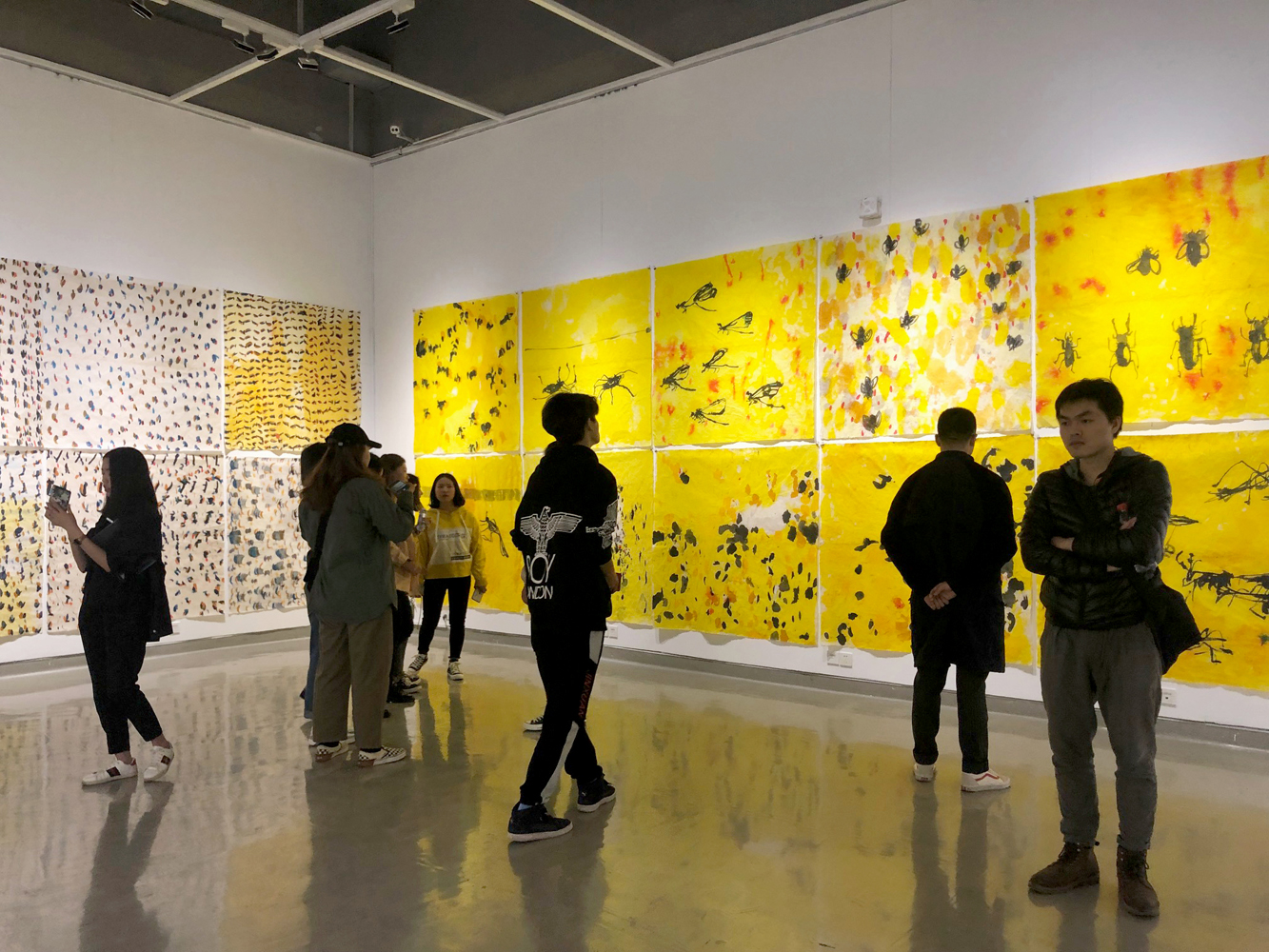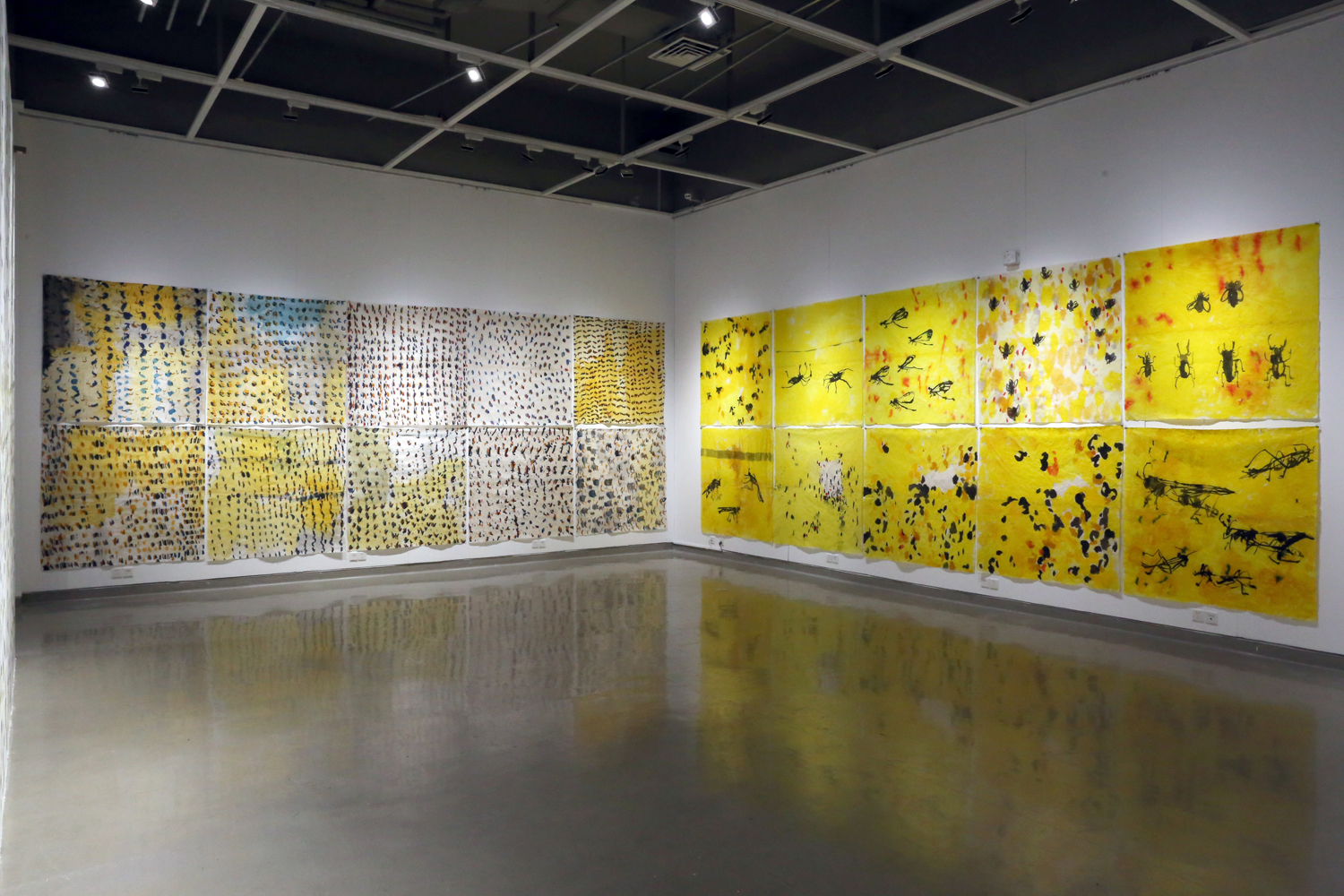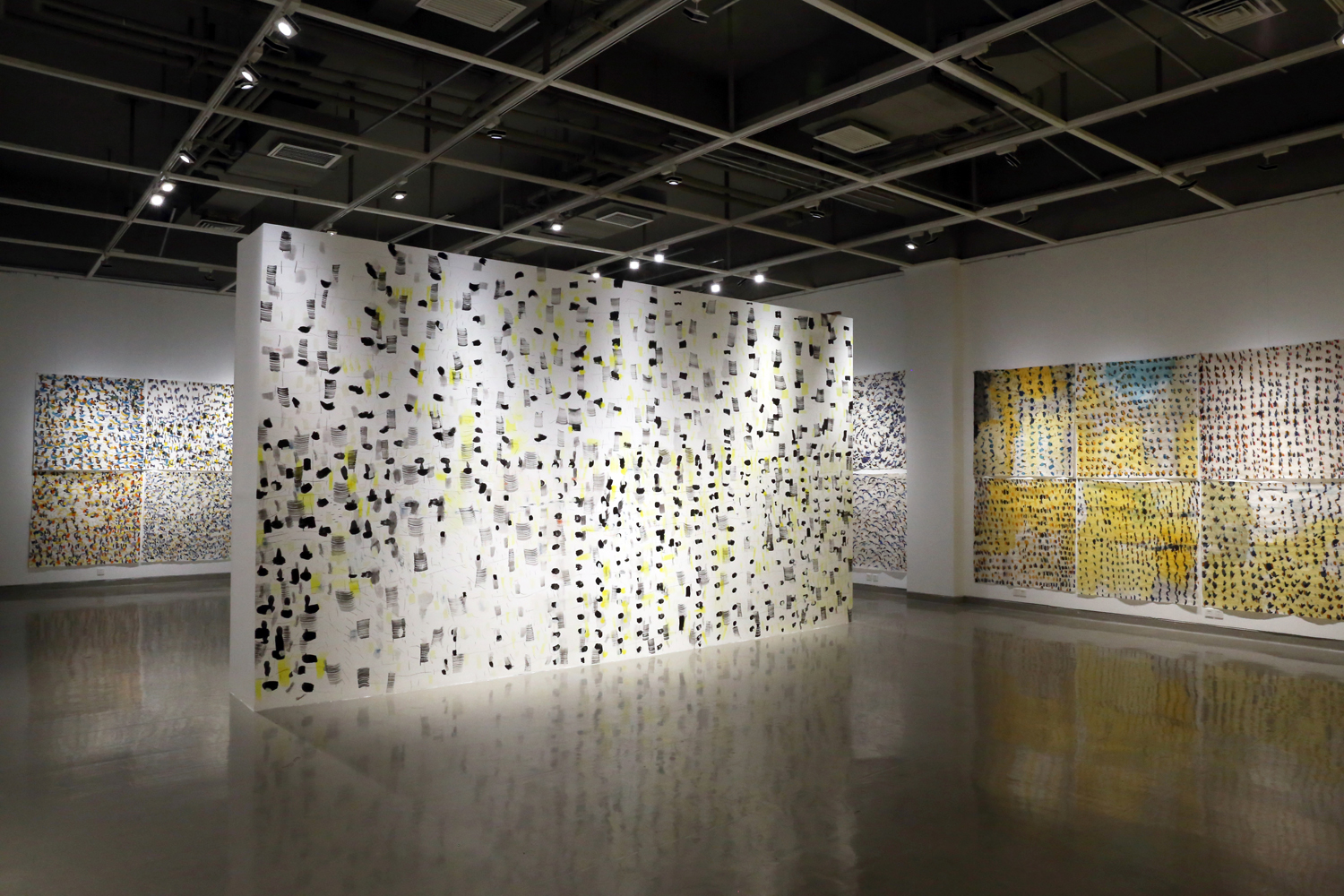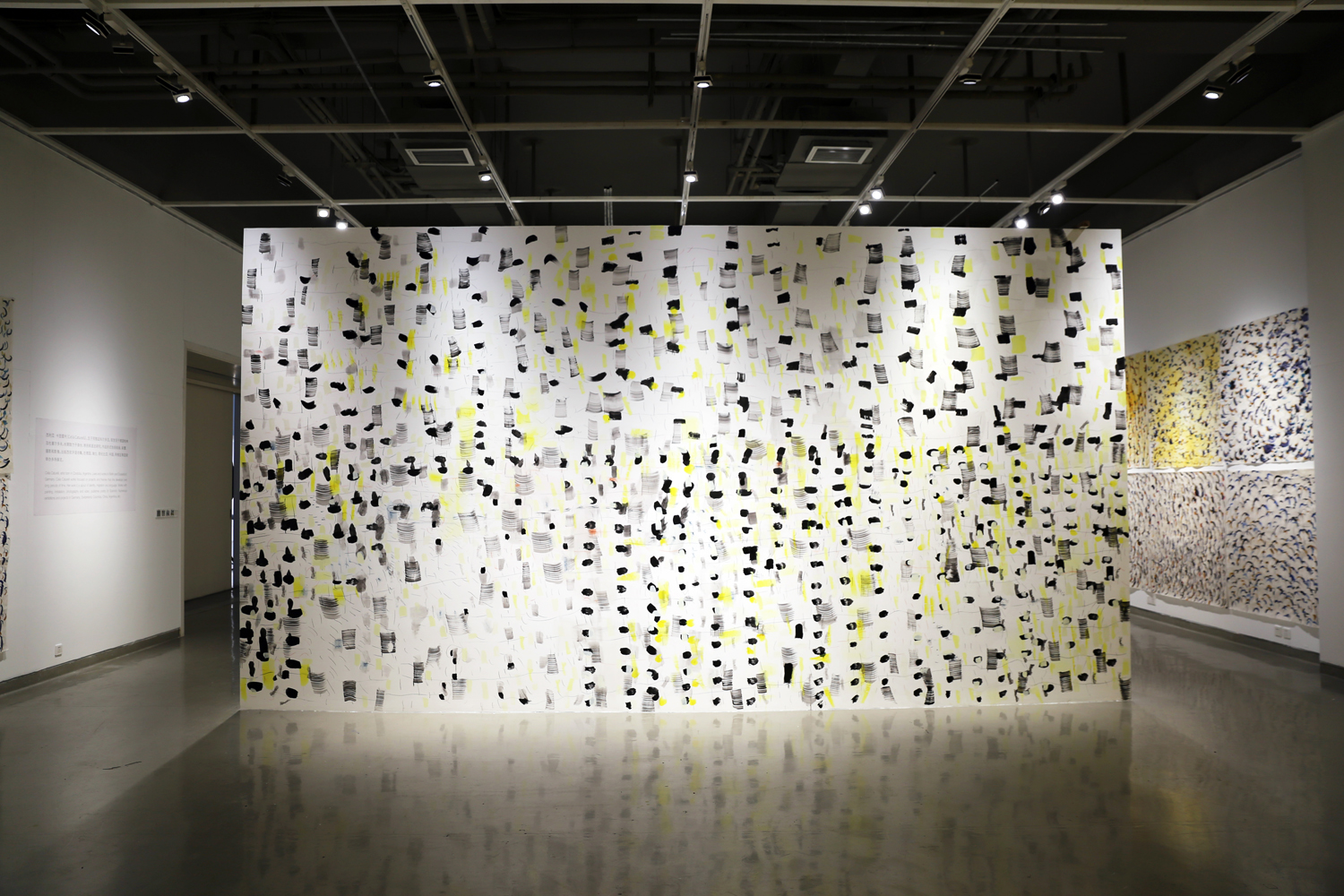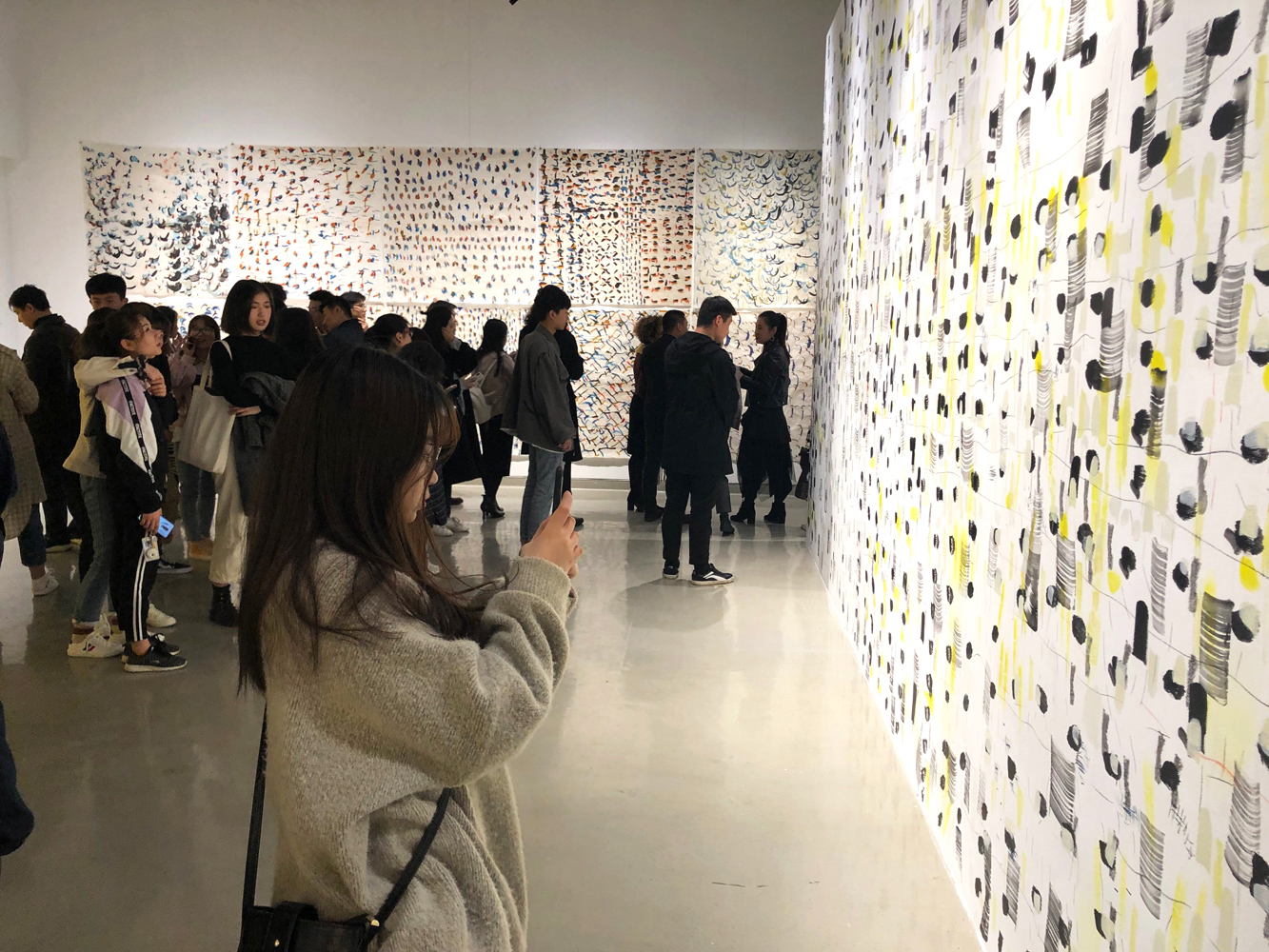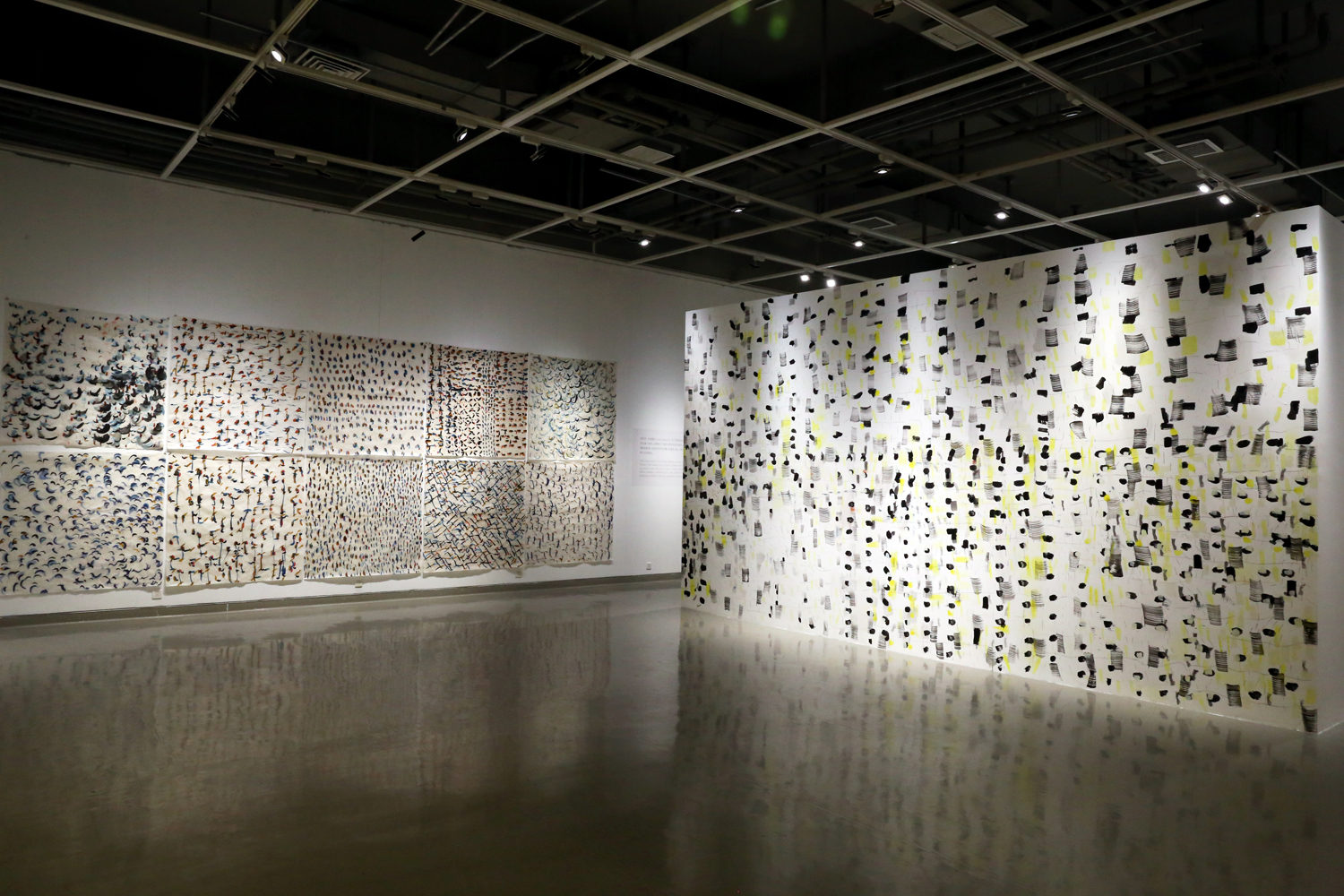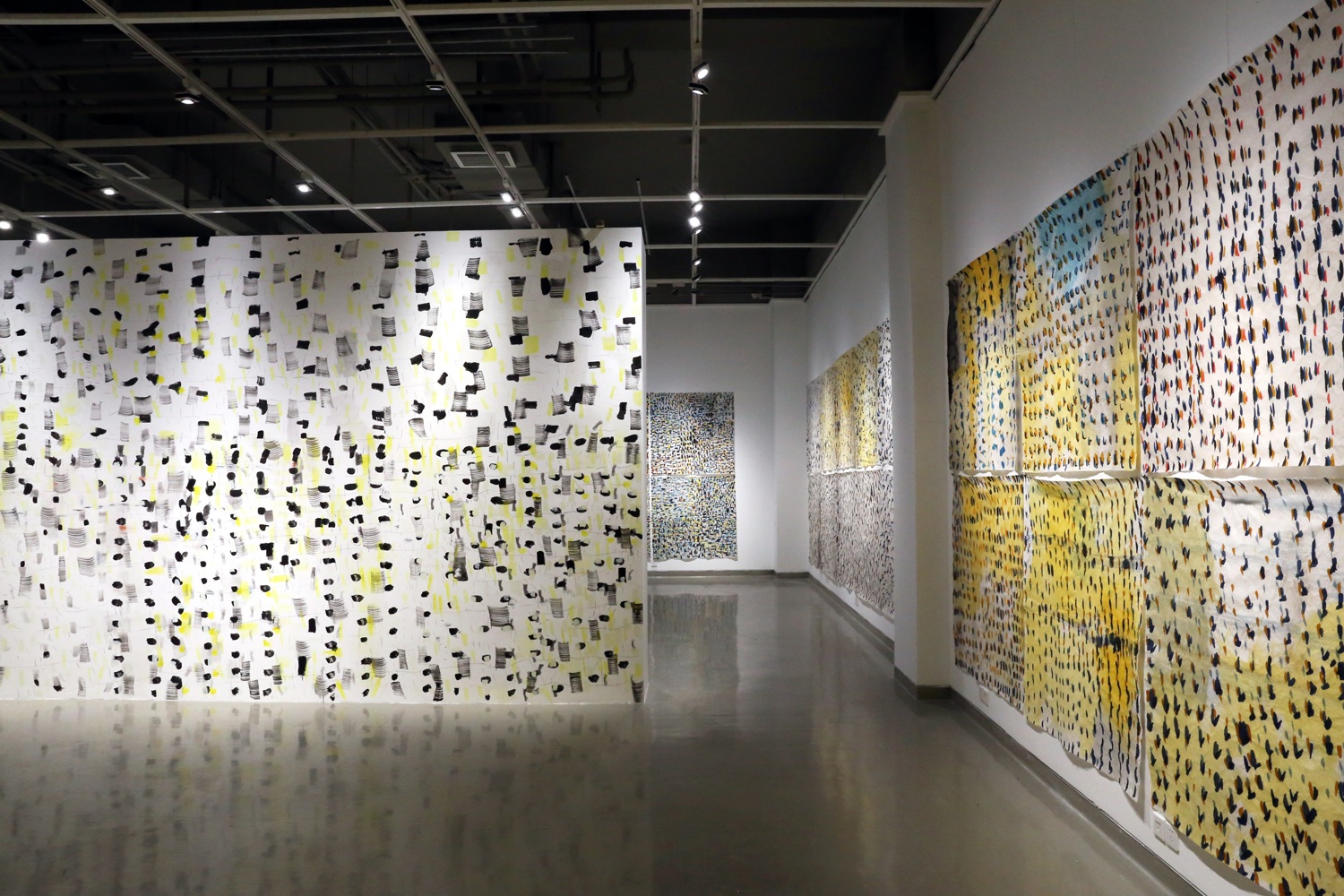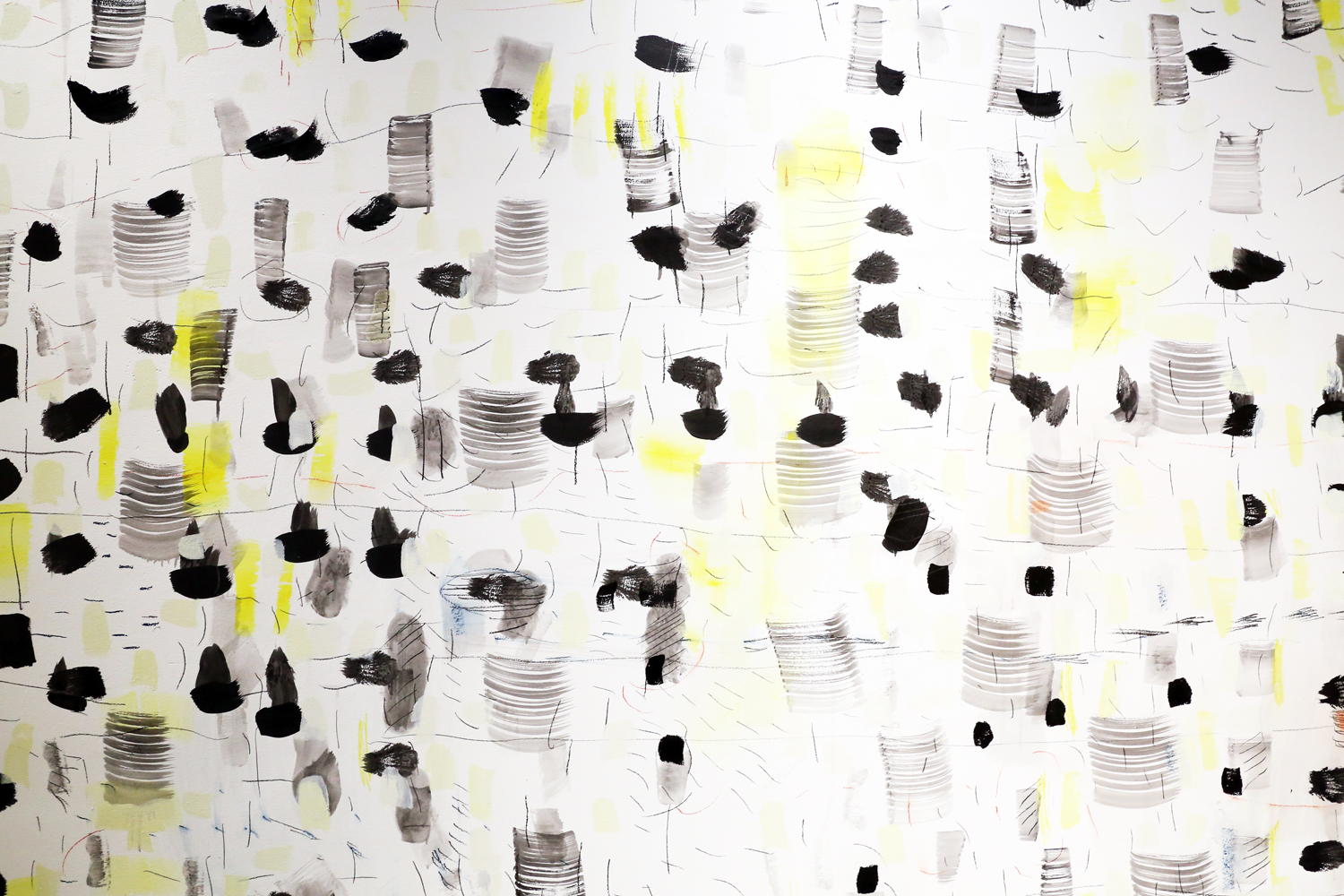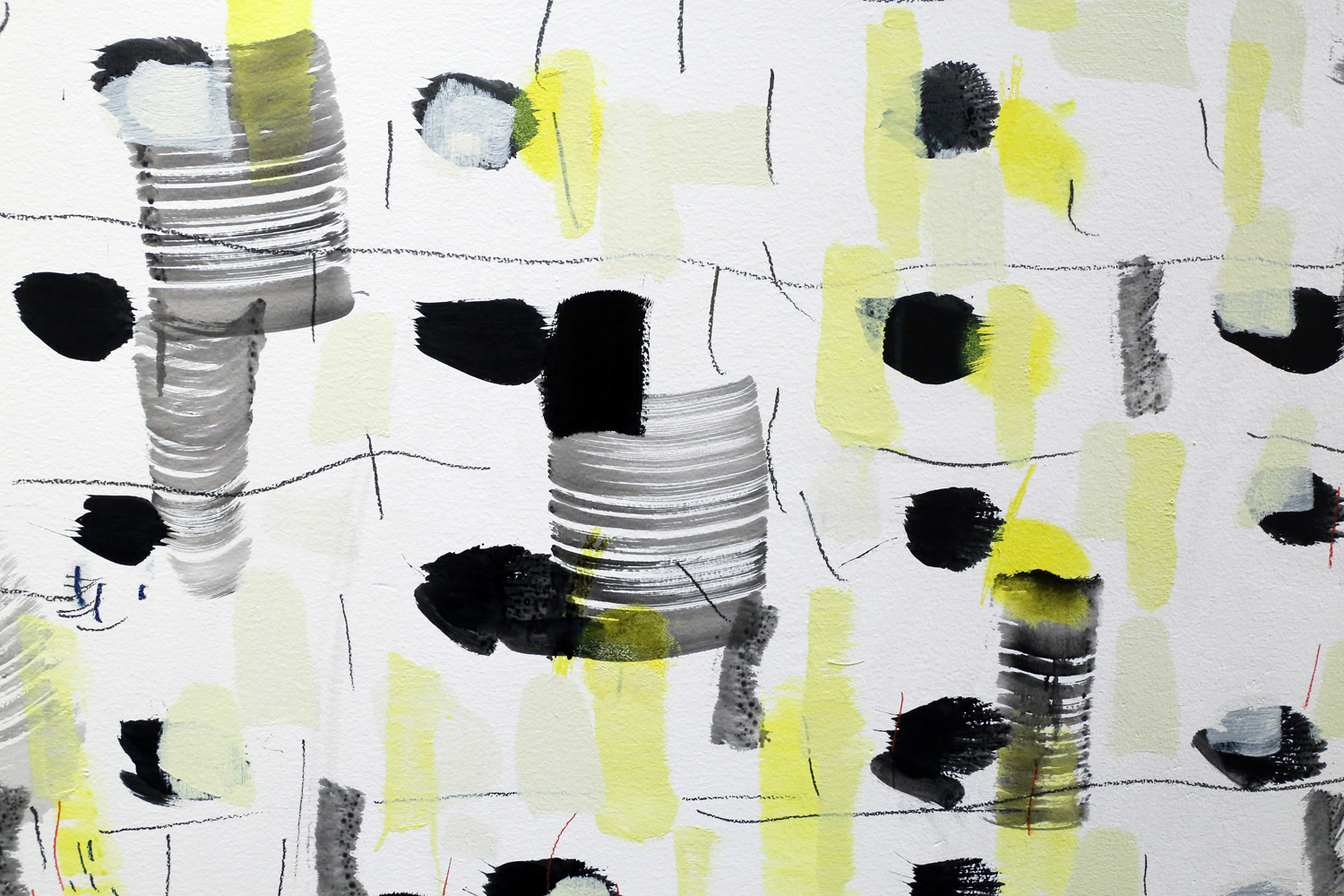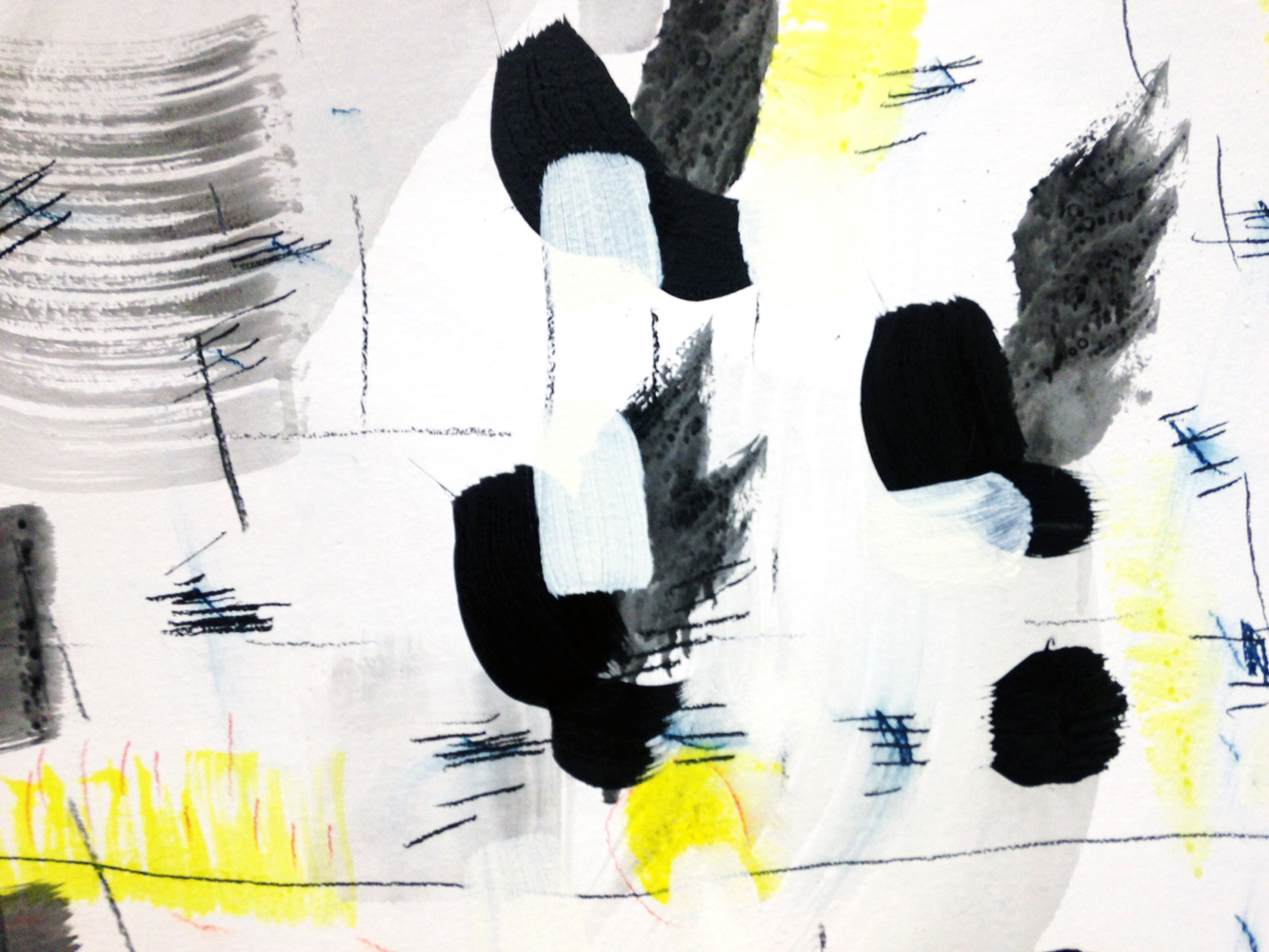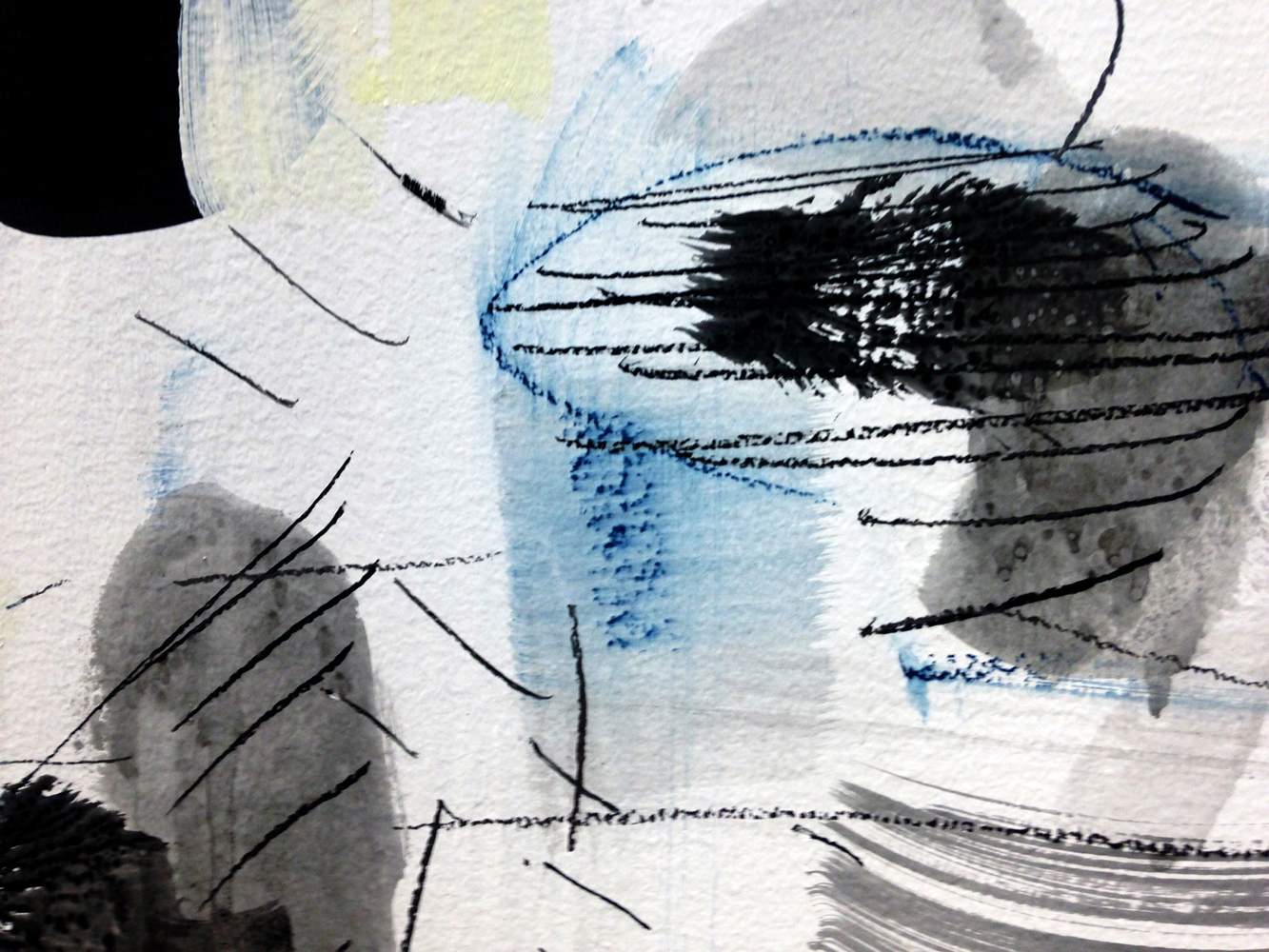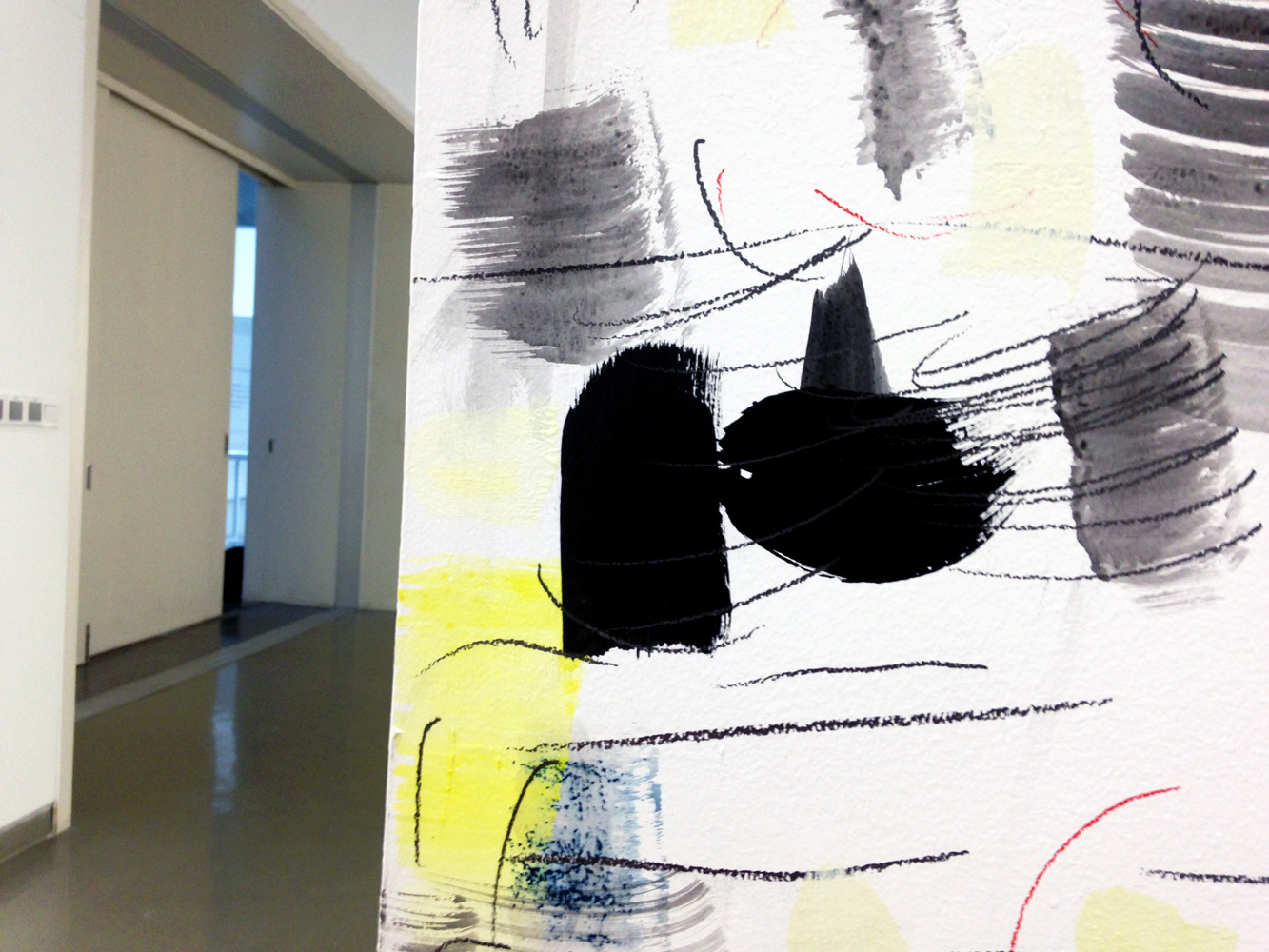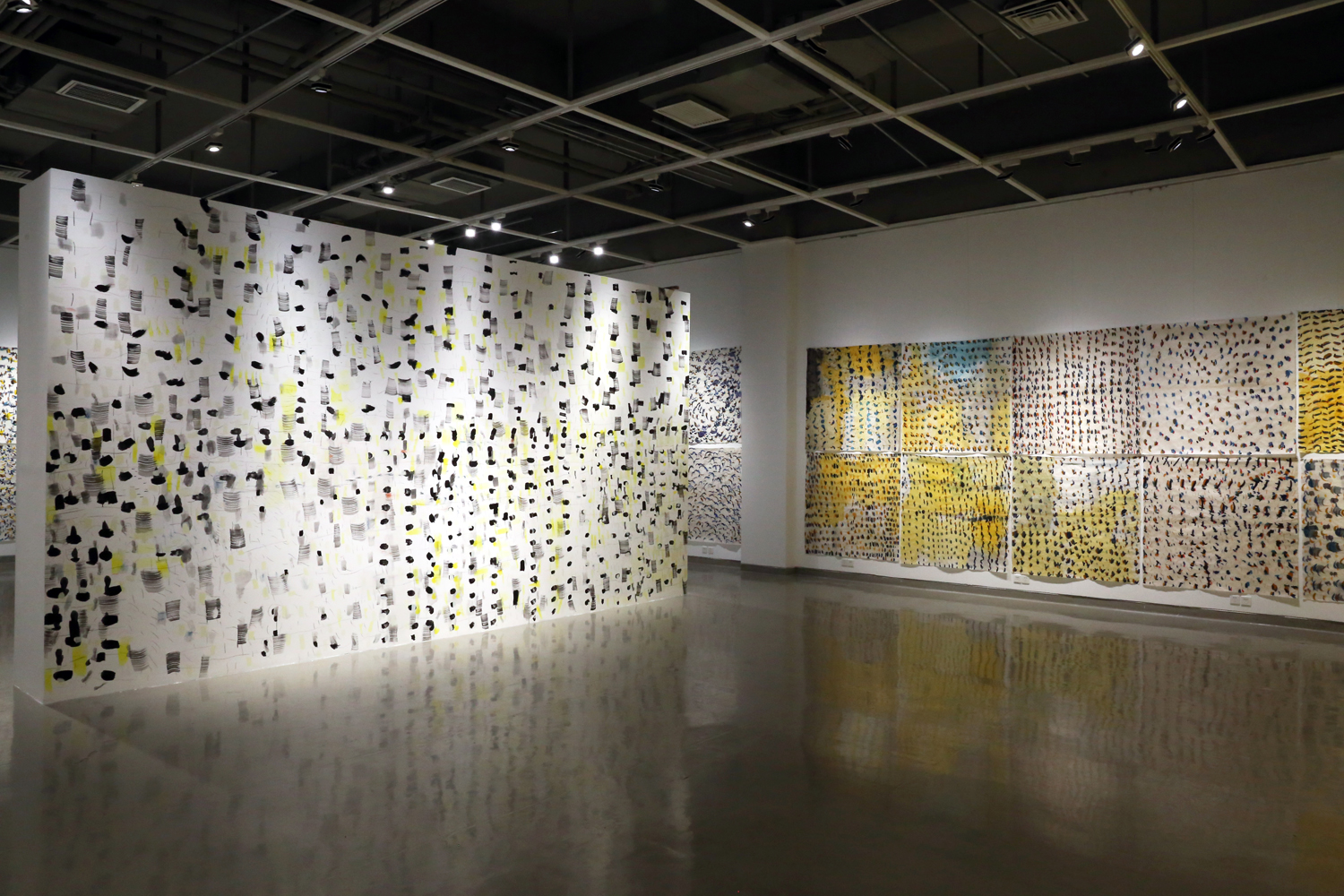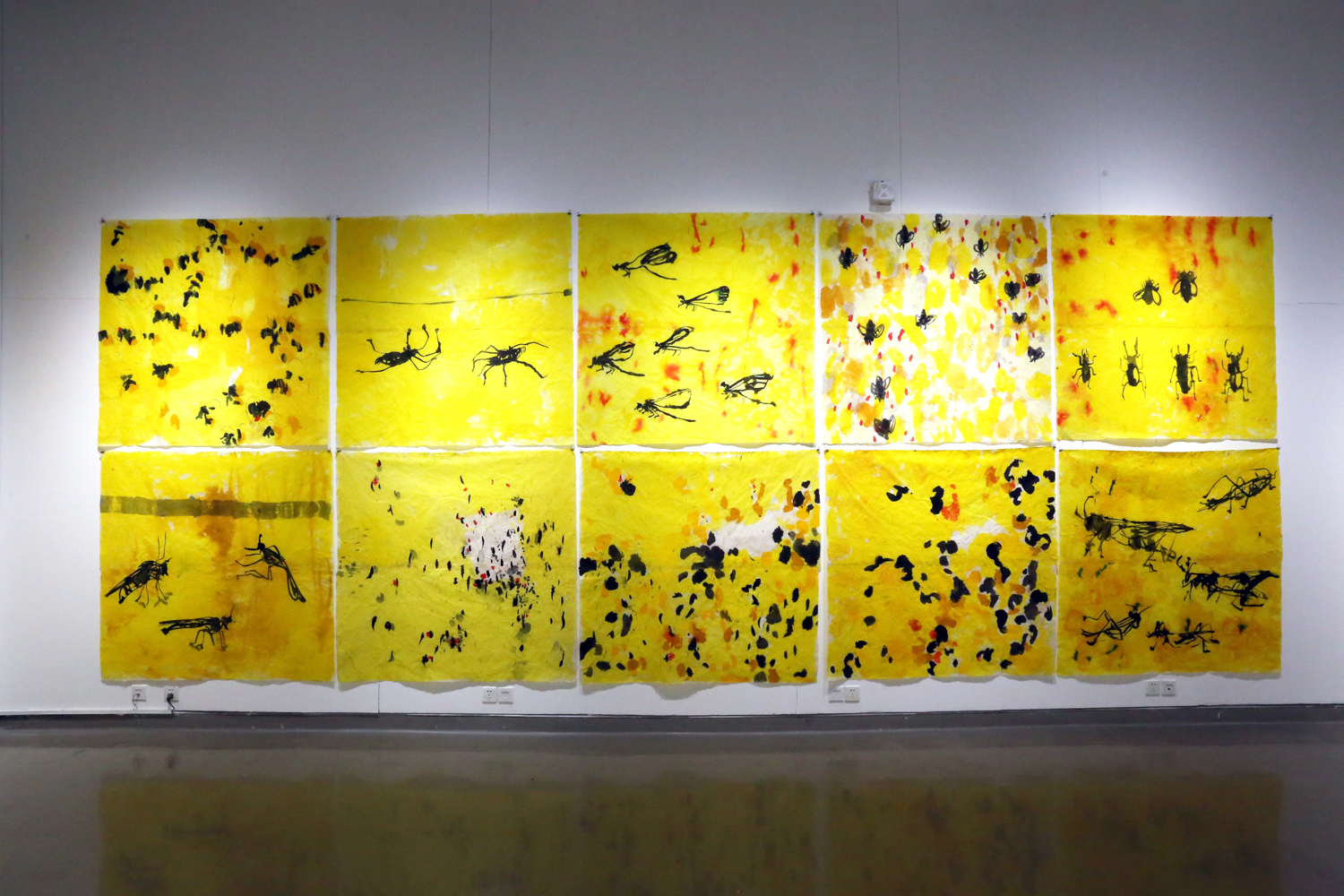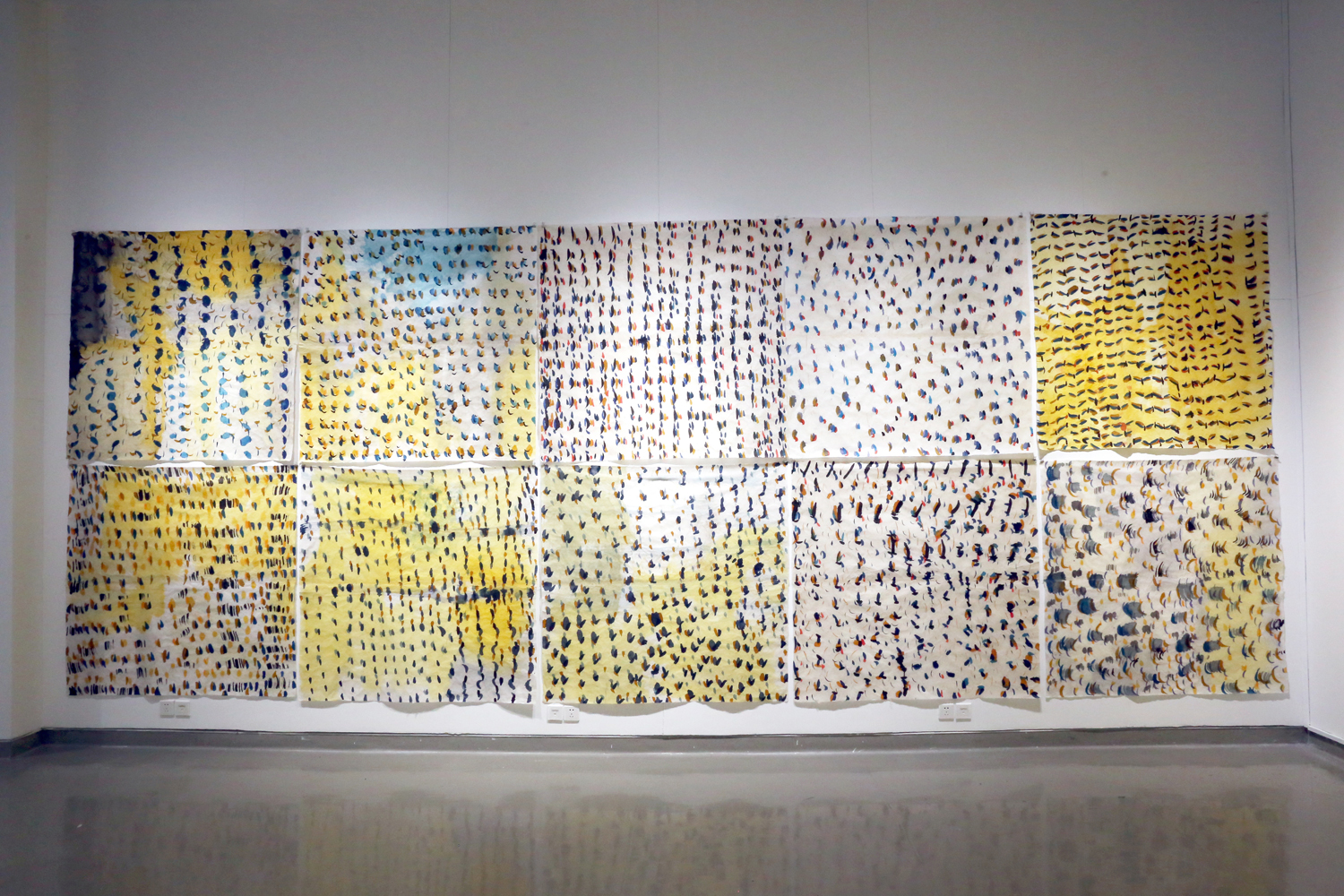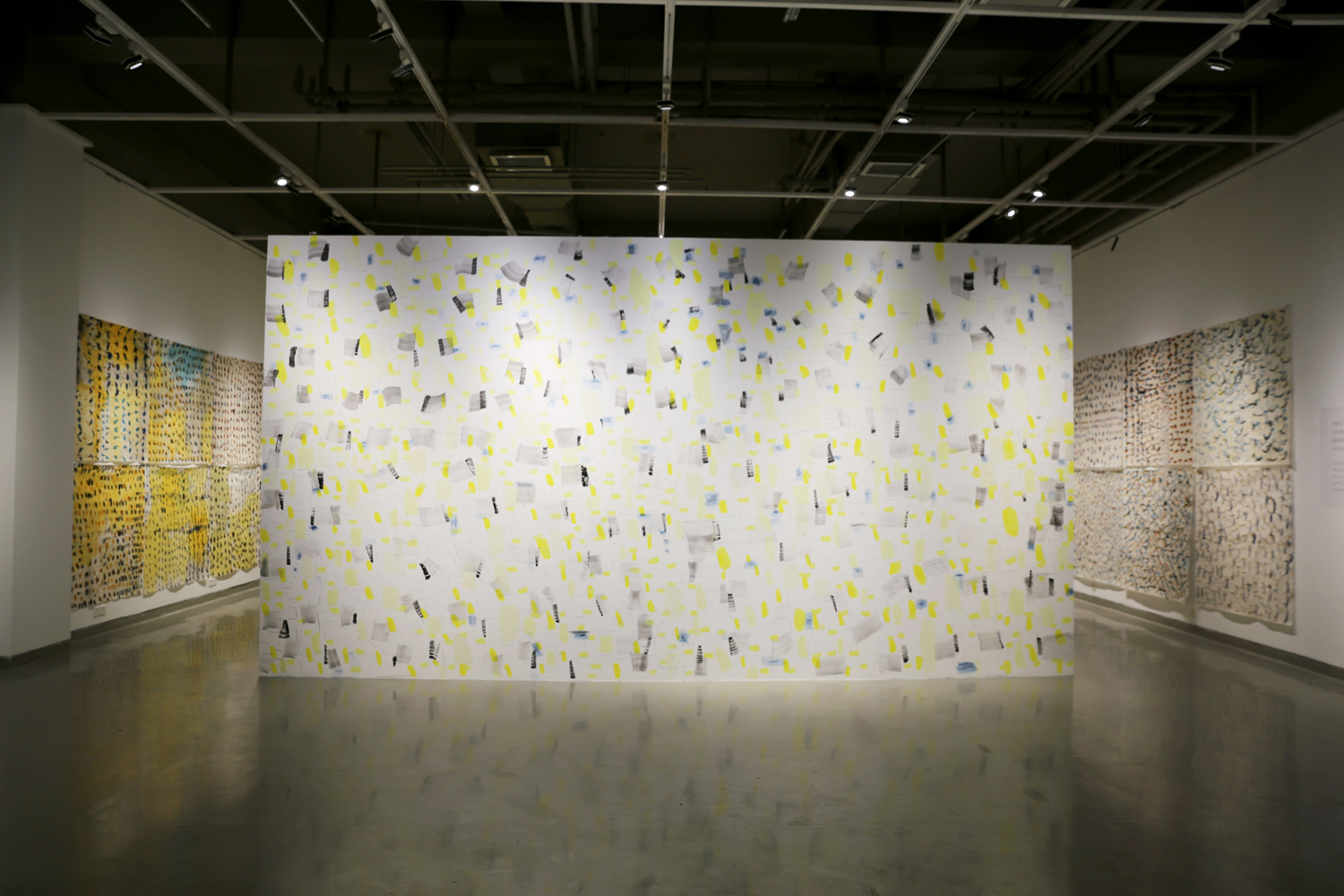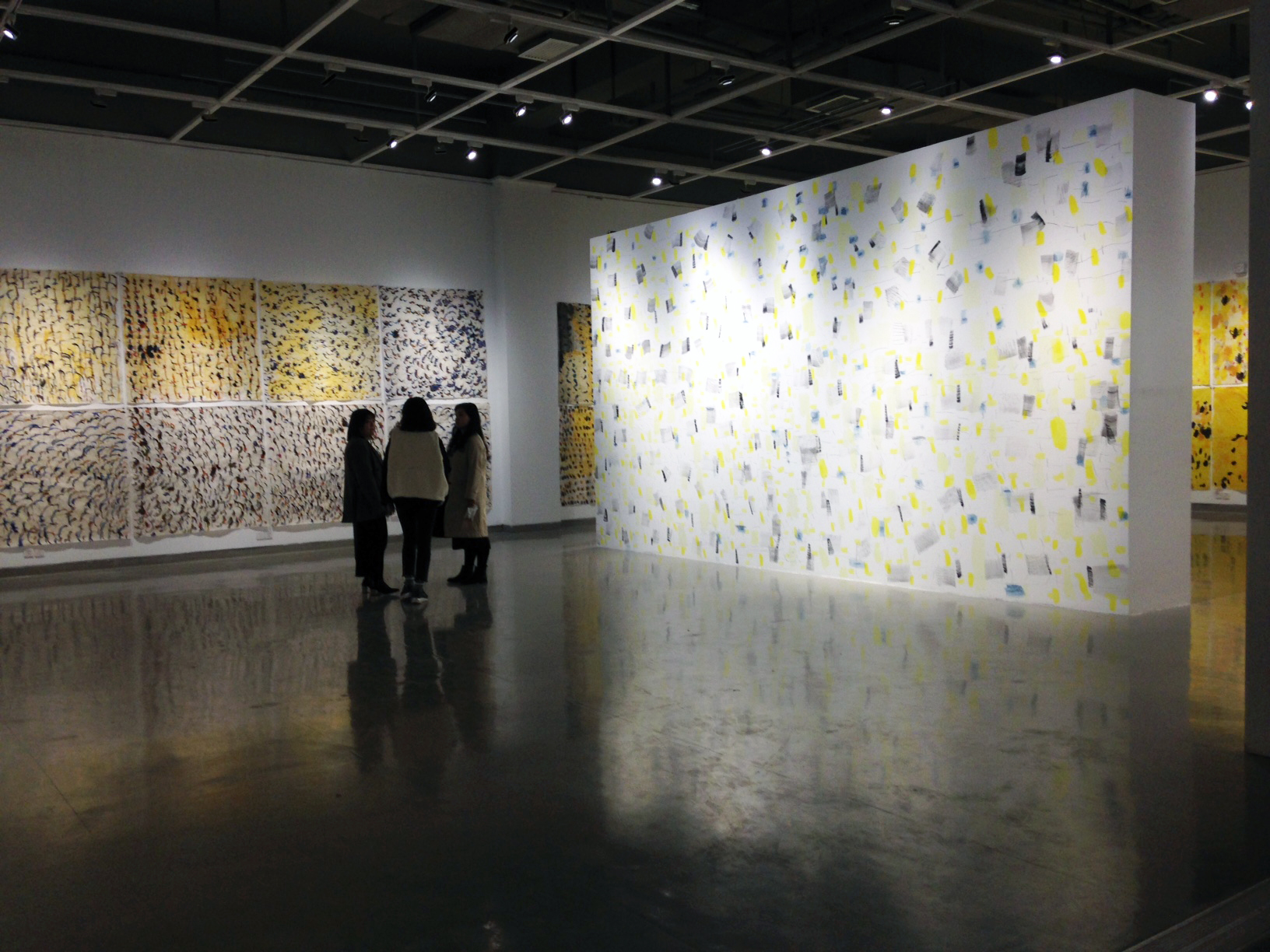 Installation / wall painting
Eurasia University, Xian, China
March 2019
Eurasia University, Xian, China
March 2019