Der Fluß der Erinnerung (1995 – 2001)
spine, / that holds me / pelvis and lungs / liver and brain of clay. / soft dough / in which I embed my fingers / maybe I find my eyes / or my soul? / I look for in the red corridors of the veins, / between the bones of my left wrist, / and the little bag of tears, / that remains hidden in me after such a long journey. / I give birth to myself / in this black / warm flow of memory / black mass that smells of millenary leaves / and to the sea and siesta. / in summer, / where everything stops and the air / it's like a glove.
Sommer, 1995
Since 1995 I work with asphalt. I heat up the bitumen and mix it with sand and wax. I use the hot mass to create impressions of my feet, hands and fingers. I do the same with forms made out of clay to represent the internal organs as for exampel lungs, stomach, brain, etc., as well as bones. During this process – the heating, flowing and solidifying again, the asphalt is the material which helps me to remember.
The body parts that arise, form my river of memory. This river flows inexorably while each part still returns. Back to me, to the fragil presence of the human body.
In the asphalt, I can smell my past, my origins, back when I was a kid playing with the fused asphalt; and even then, when I was not myself, but leaves, salt, water. Between 1995 and 1999 I created about 450 asphalt forms .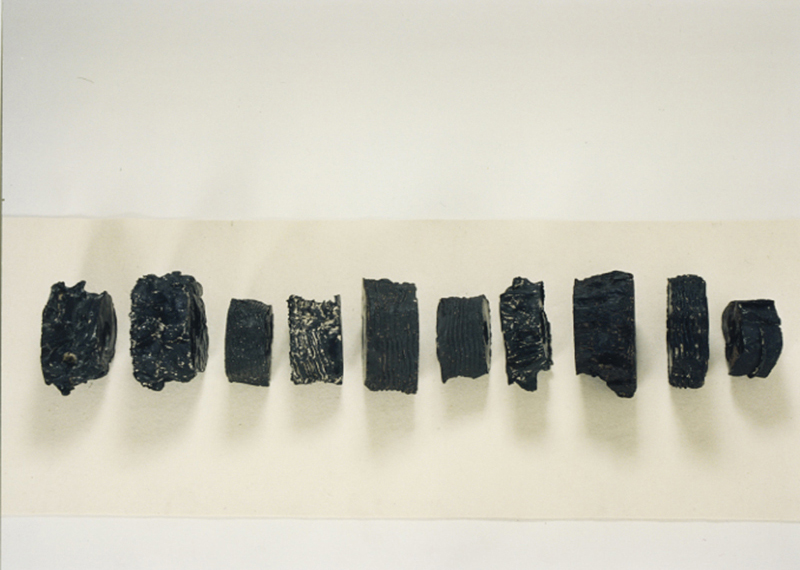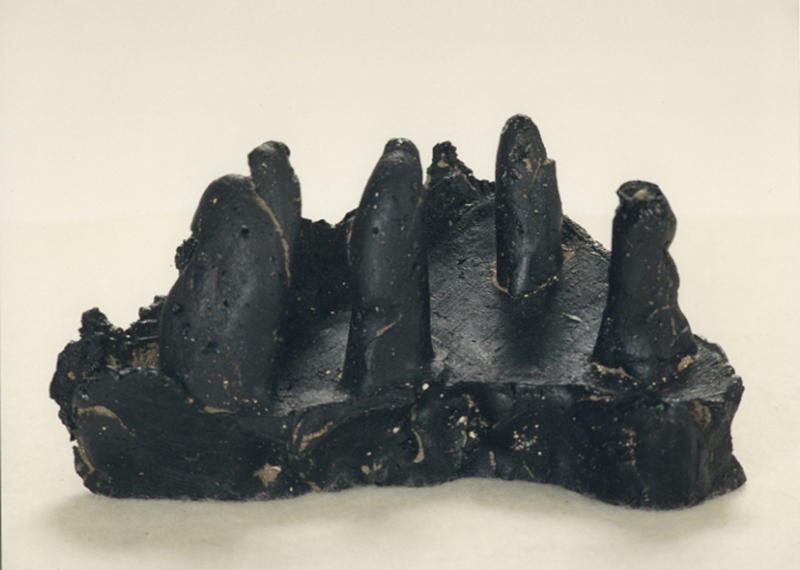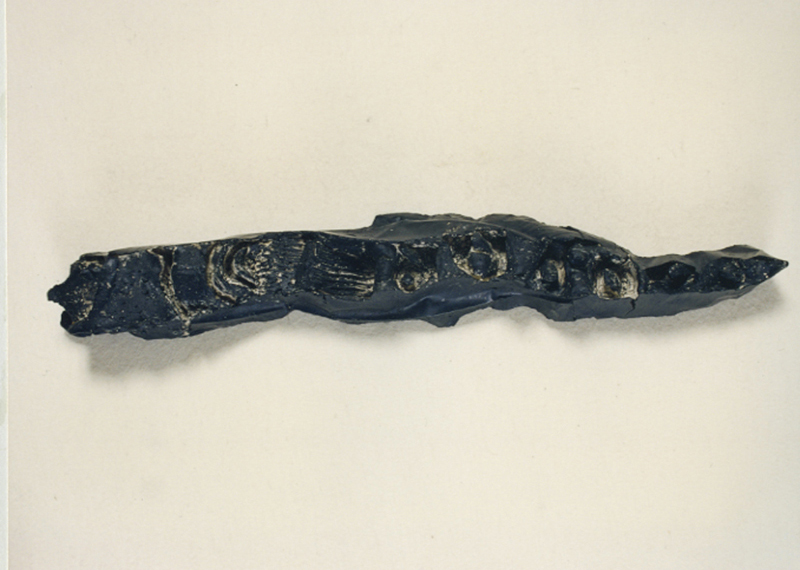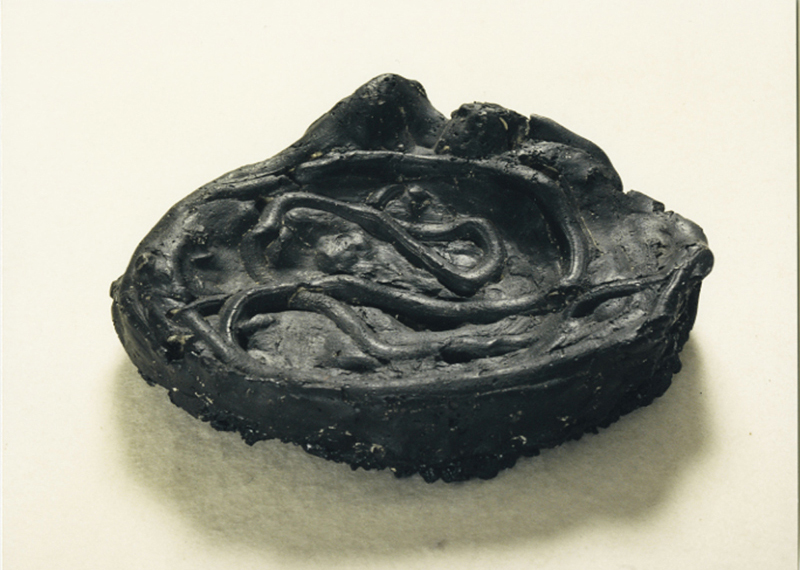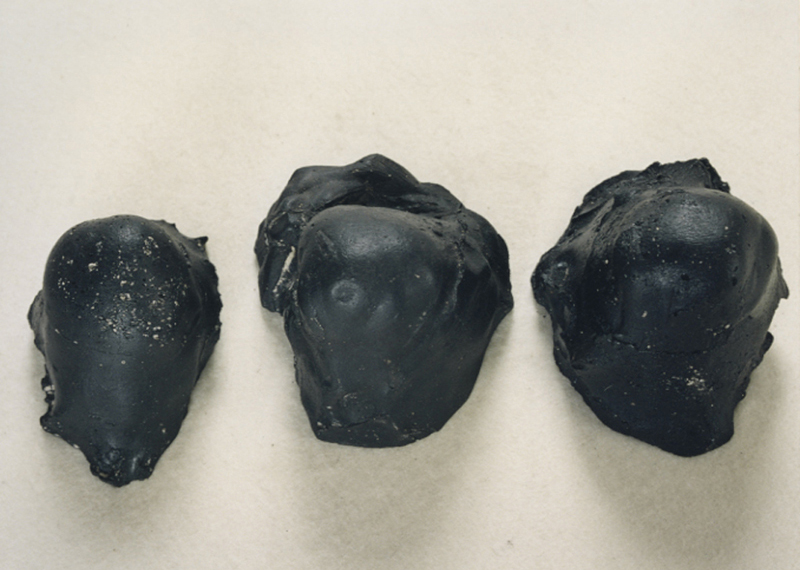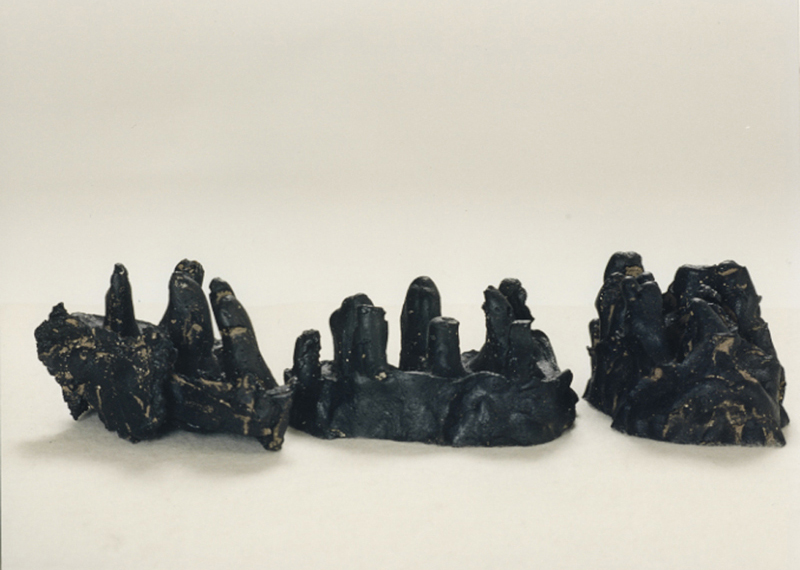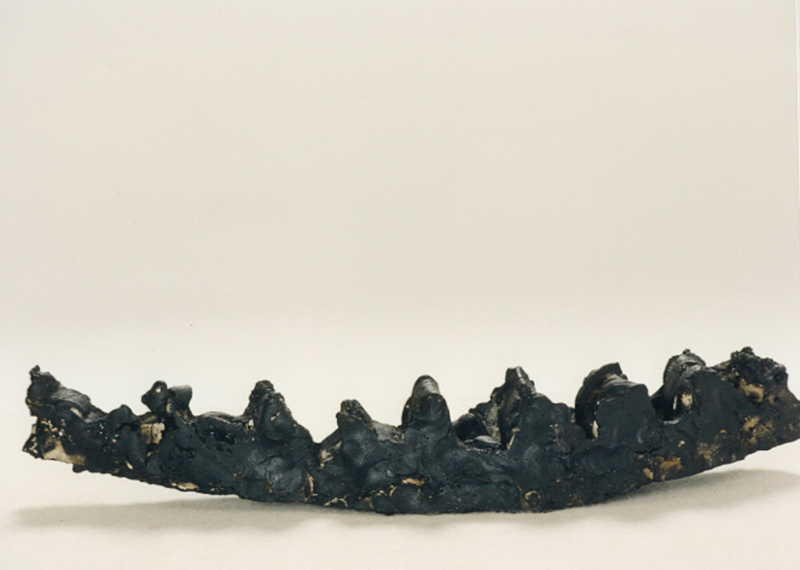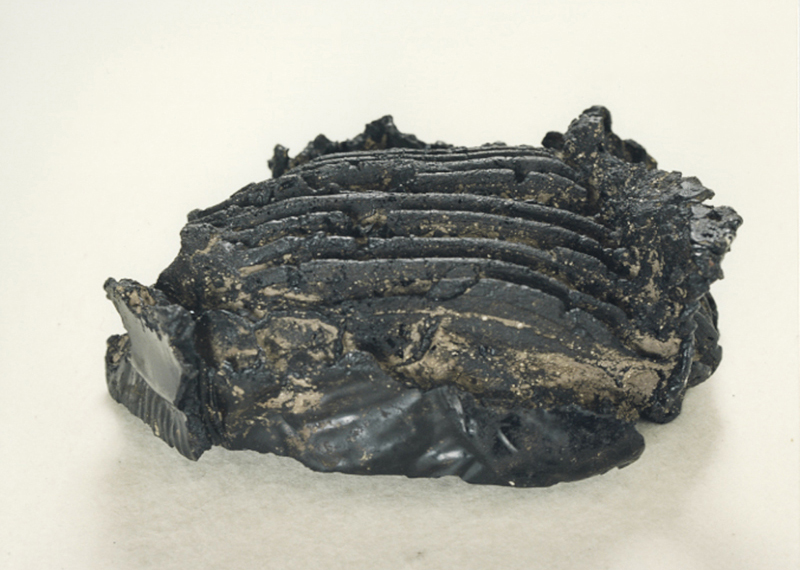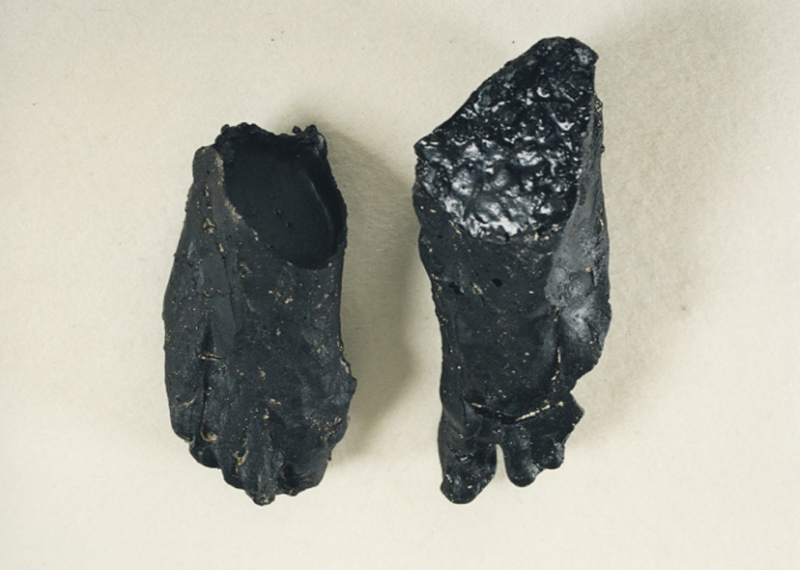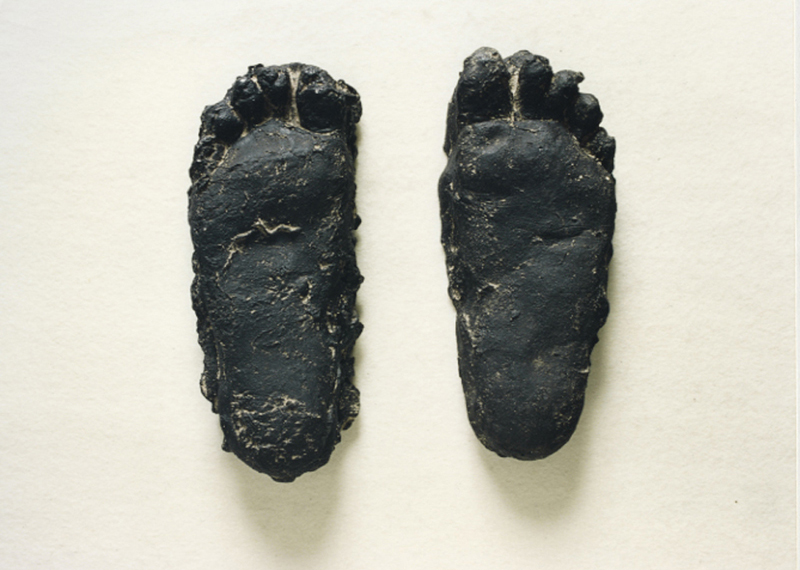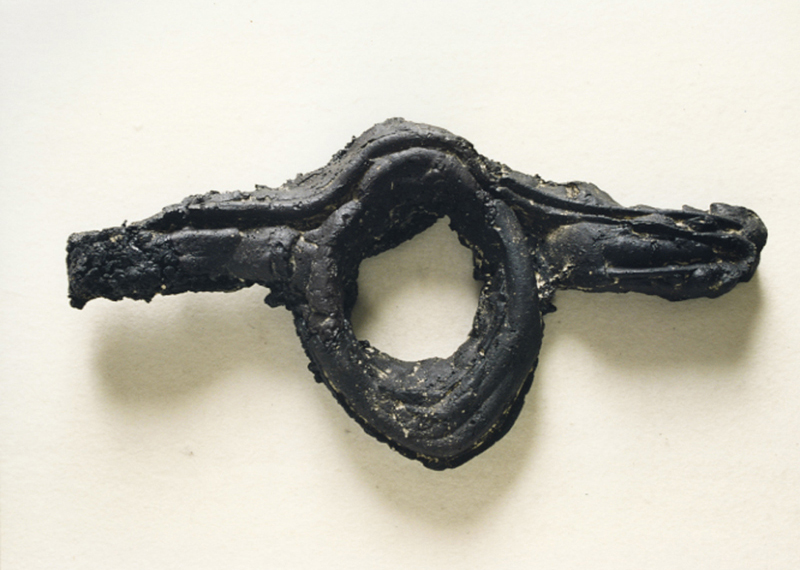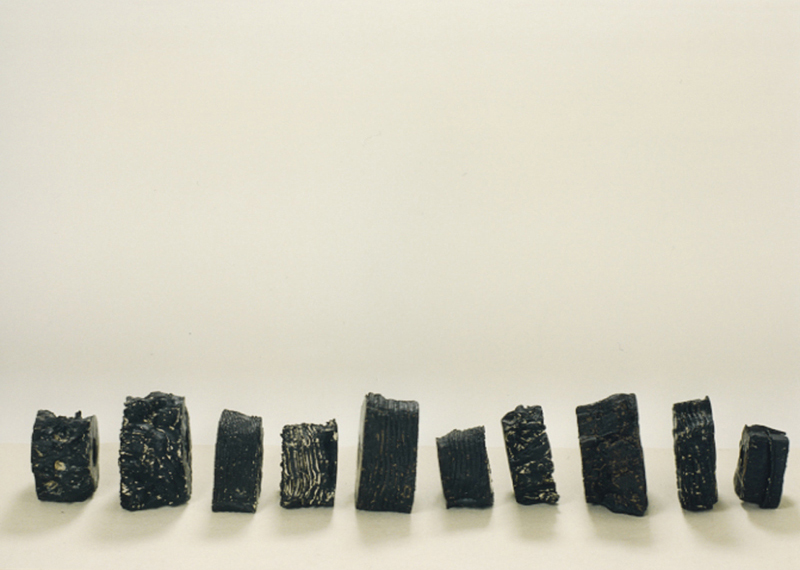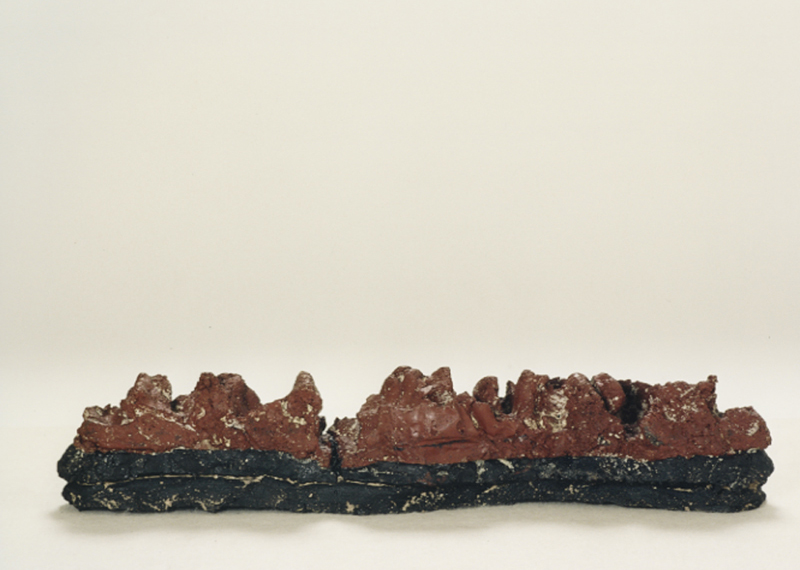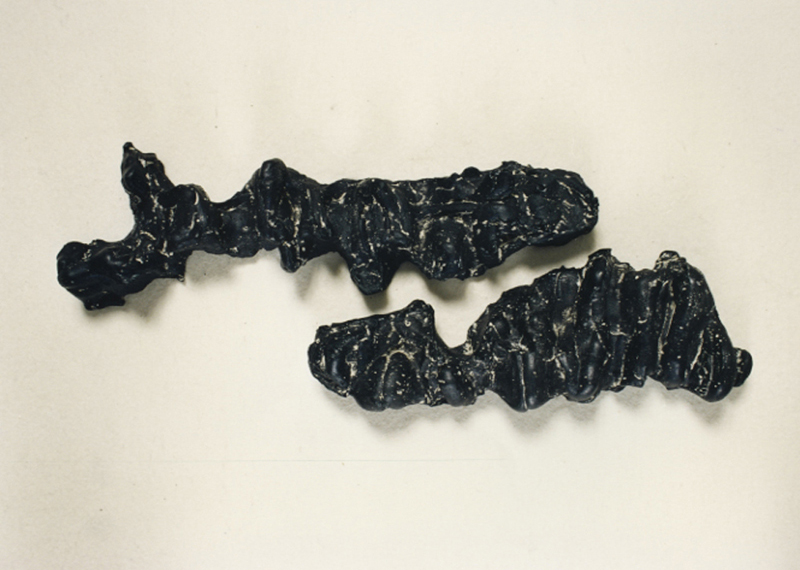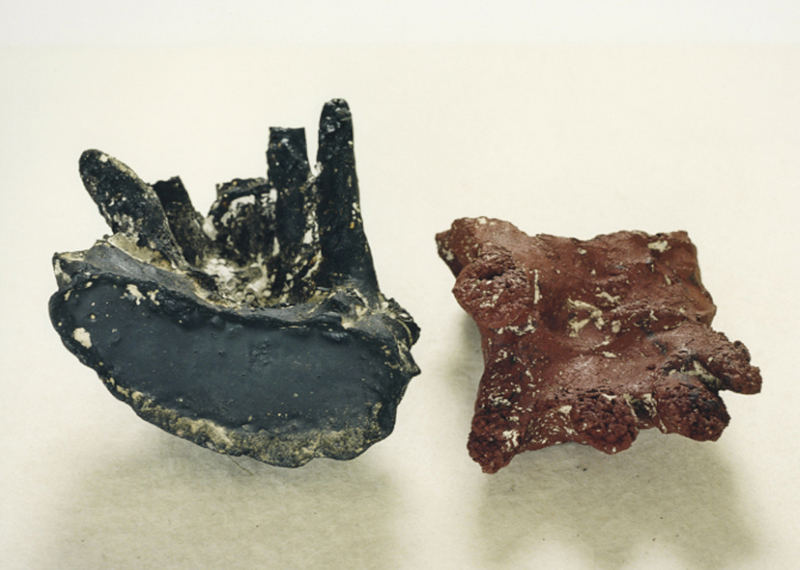 ca. 450 forms
Material: Asphalt
Photografie: Bernhard Schurian, Berlin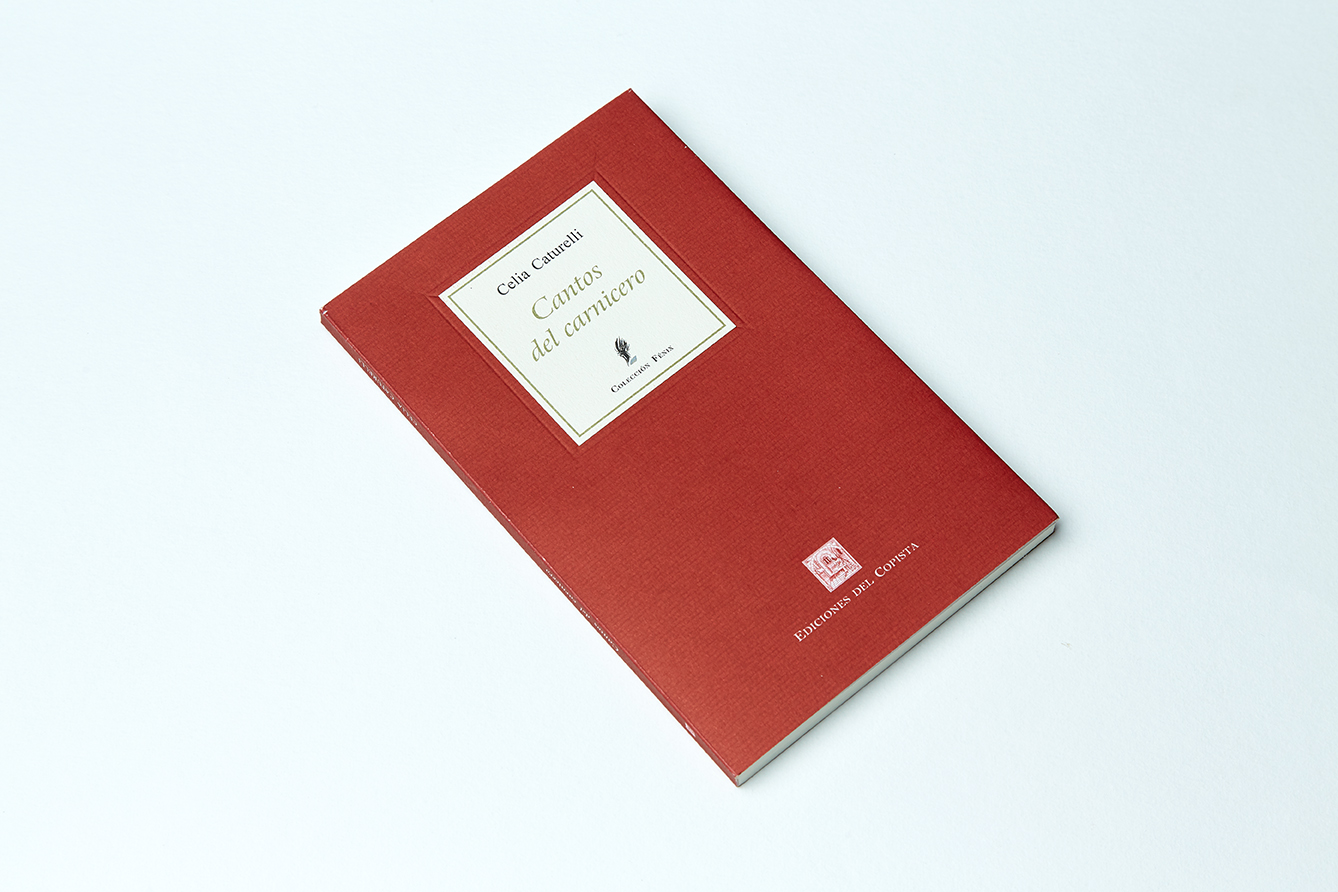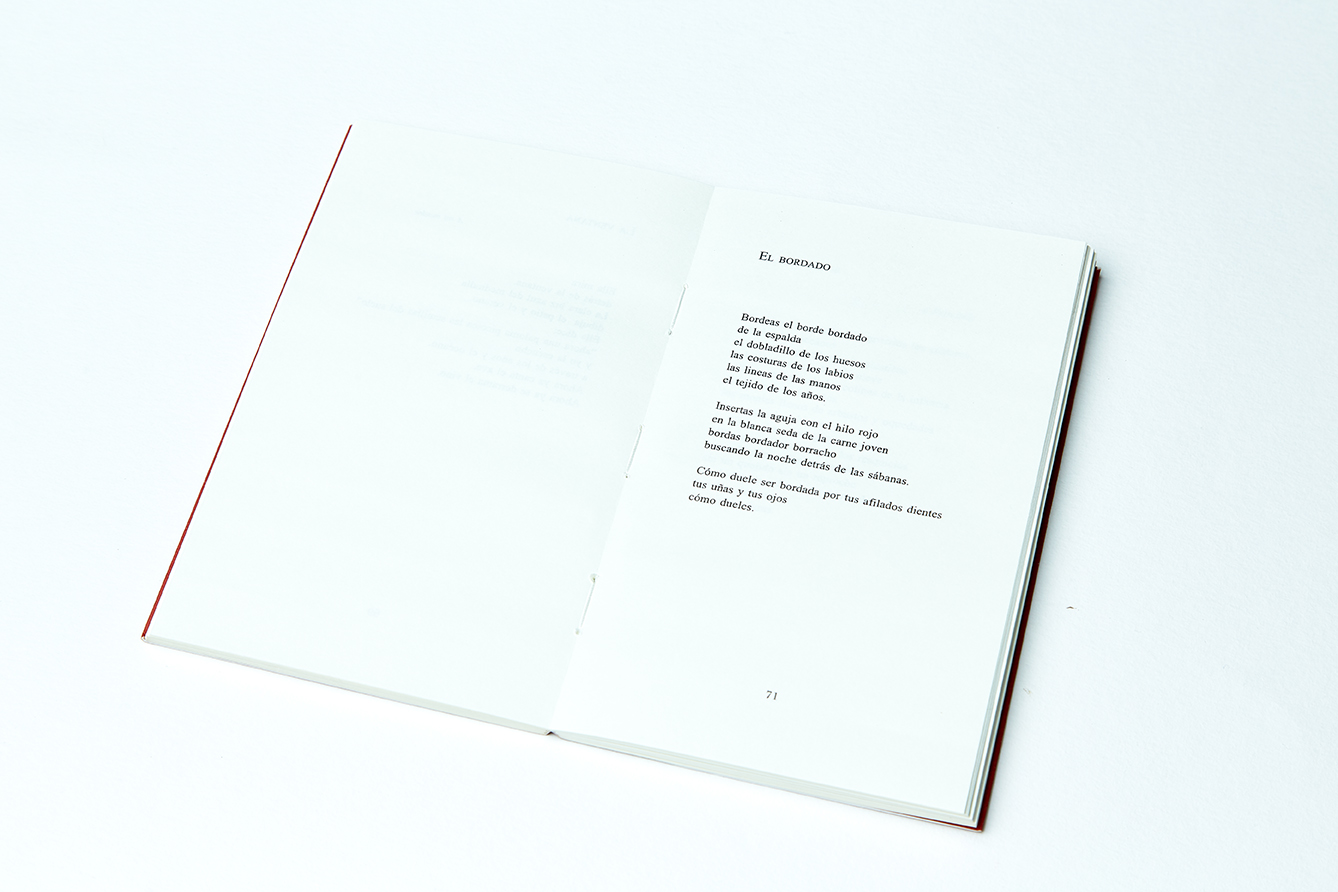 21×13 cm
135 pages
Colección Fénix
Edición del Copista 2012
Córdoba, Argentinien